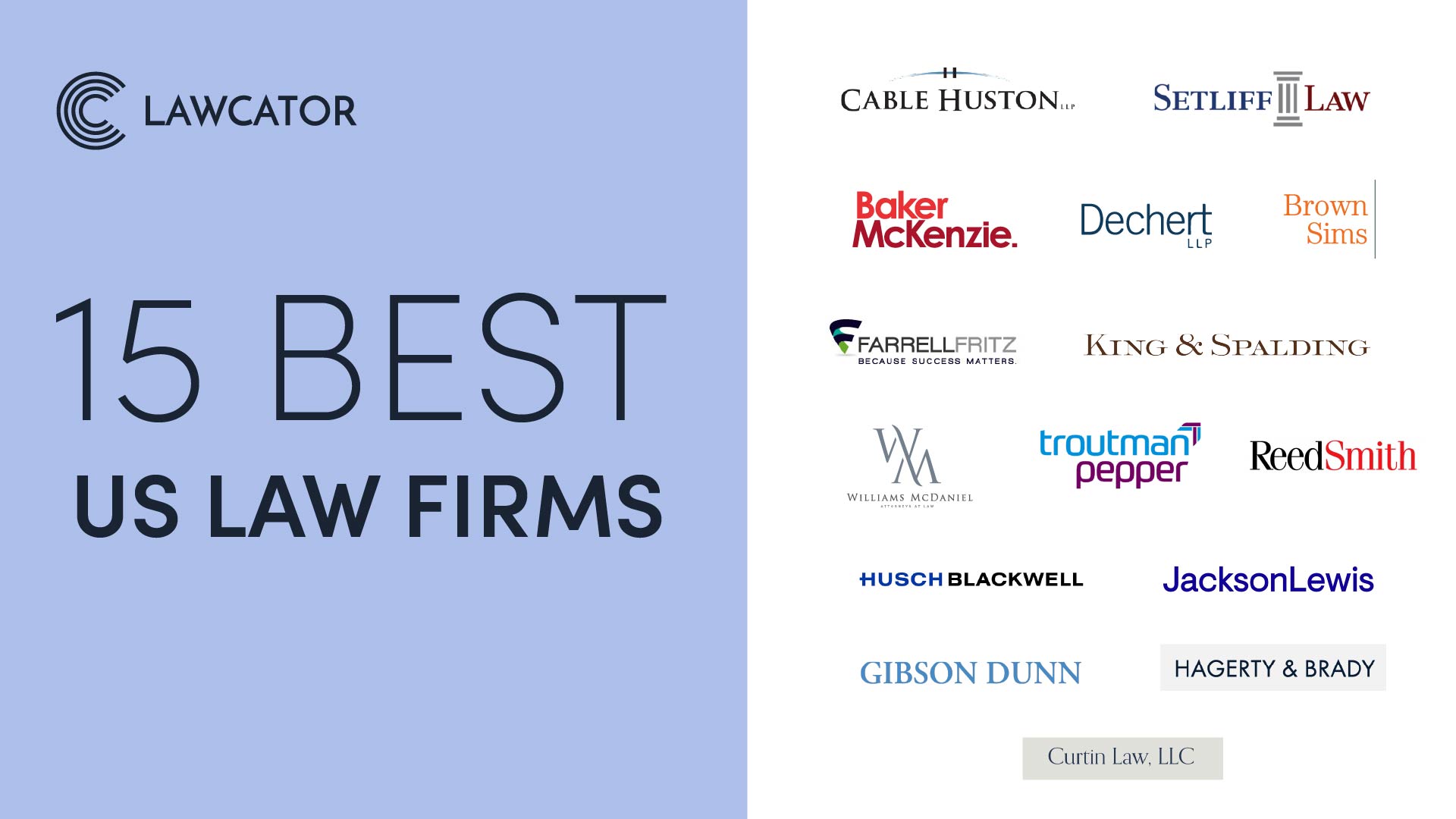 Getting proper legal representation shouldn't be difficult, but with over 40,000 law firms in the United States, it might take a while to sort through them and find one that suits you.
To get the list of top 15 Law firms in the United States, we had to look at various firms across the nation and rate them by their performance, client satisfaction, reputation, and lawyers in their employ.
Our top 15 law firms are as follows: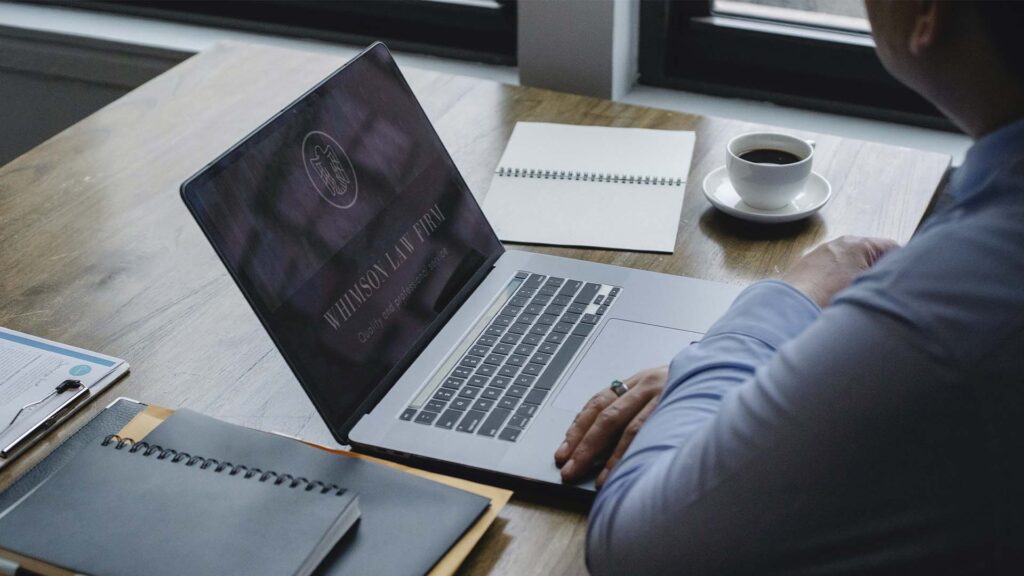 ● Cable Huston: Cable Huston prides itself to be a top provider of legal services located in Portland. Even though they represent many high-profile clients, they work on many types of cases, including litigation and appeals, real estate, and land use.
● Setliff Law: This firm describes itself as an organization big enough to handle prominent cases and small enough to give every client the personal attention they require. They are located in Virginia and Maryland and handle cases involving criminal law, taxation, and real estate disputes.
● Baker McKenzie: Baker McKenzie is a global law firm with branches in more than 40 countries, with its headquarters in Chicago, Illinois. This top law firm specializes in different fields, including Banking and Finance, dispute resolution, climate change, and capital markets.
● Dechert LLP: This law firm's goal is to deliver high-quality advice with efficiency to their clients. Their headquarters is in Philadelphia, Pennsylvania, where despite their size and extensive clientele, they can still spare some time for pro bono cases. They are available to work on cases involving private equity, real estate, healthcare, and many others.
● Brown Sims: Brown Sims have been around for more than 50 years and have gained a wealth of experience that they use to handle each case uniquely. They are located in Houston, Texas, they advise and represent clients in almost every industry.
● Curtain Law Firm: This firm has a collection of lawyers who have achieved numerous victories when it comes to jury trials. They are known to be an excellent insurance defense and business litigation firm. With headquarters in Akron, Ohio, they have been in existence since 2003.
● Farrell Fritz: Farrel Fritz was created in 1976 and has since contributed greatly to the success of its clients, including businesses and individuals. They specialize but are not limited to estate litigation, business divorce, commercial litigation, bankruptcy, and restructuring.
● King & Spalding: This law firm has multiple awards to its name. They are headquartered in Atlanta but have up to 22 branches worldwide. They are known to take on pro bono cases involving civil liberties and rights. They focus on government matters, industry issues, corporate finance, and investment.
● Hagerty and Brady: Situated in Buffalo, NY, Hagerty, and Brady may seem small but have achieved numerous victories for their clients. They have won several aviation litigation cases. They also handle other legal issues like business formation, civil litigation, and insurance defense or coverage.
● Williams McDaniel: Located in Memphis, Tennessee, this prestigious law firm handles a series of law cases, including Trust and estate administration, planning, and litigation. They have in their employ seasoned lawyers who undertake these cases and deliver excellent results.
● Troutman Pepper: They work with a team of highly qualified attorneys to ensure clients' satisfaction. They have offices all over the United States, with their headquarters in Atlanta. They handle cases involving high client damages, professional liability coverage, antitrust, bankruptcy litigation, and others.
● Husch Blackwell: with over 700 attorneys in their employ, they provide exceptional representation for all their clients. They offer solutions to cases in different industries and attend to complex business issues.
● Jackson Lewis PC: This law firm has been in existence since 1958; their primary focus is on Labour and employment law. They help employers develop systems and policies to create a stable and high functioning work environment. Their headquarters is in New York City, but they have more than 50 offices nationwide.
● Reed Smith: This is an international law firm, with its headquarters at Pittsburg, Pennsylvania. They are dedicated to helping their clients move their business forward, and they handle cases that include antitrust competition, class actions, international arbitration, and insurance recovery.
● Gibson, Dunn & Crutcher: This firm takes care to hire the best lawyers from the brightest law schools to deliver the best representation for their clients. They are known for being one of the best firms for litigation practice and have been nicknamed the litigation powerhouse. Their headquarters is located in Los Angeles, California.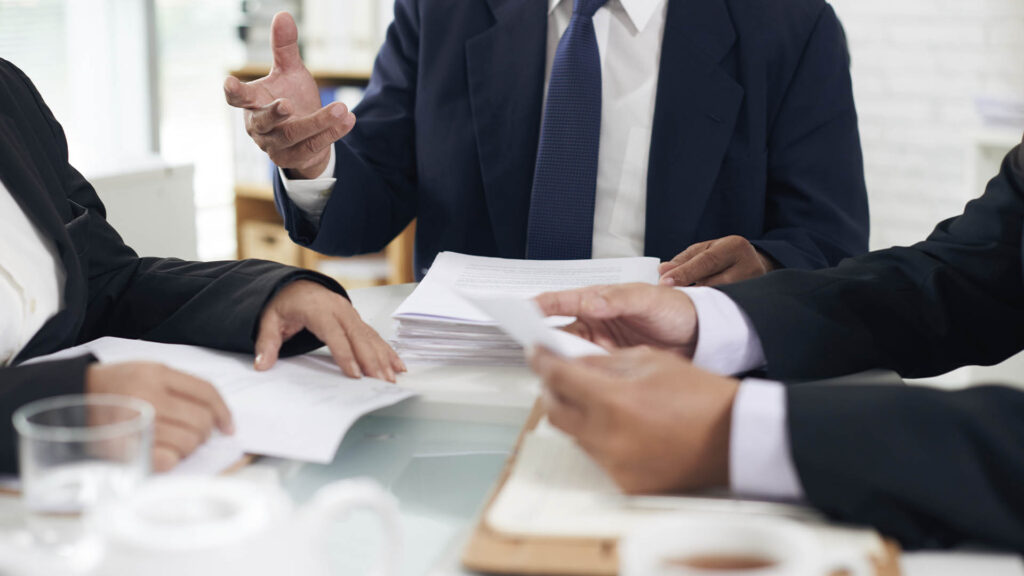 Choosing the right lawyer is a crucial decision; that is why it is essential to look at a firm's past results before deciding. Though it may not guarantee you victory, knowing their strengths and capability is necessary to help you choose from the thousands out there.
All of the above are sufficiently equipped with knowledge, staff, and experience to handle various legal issues.