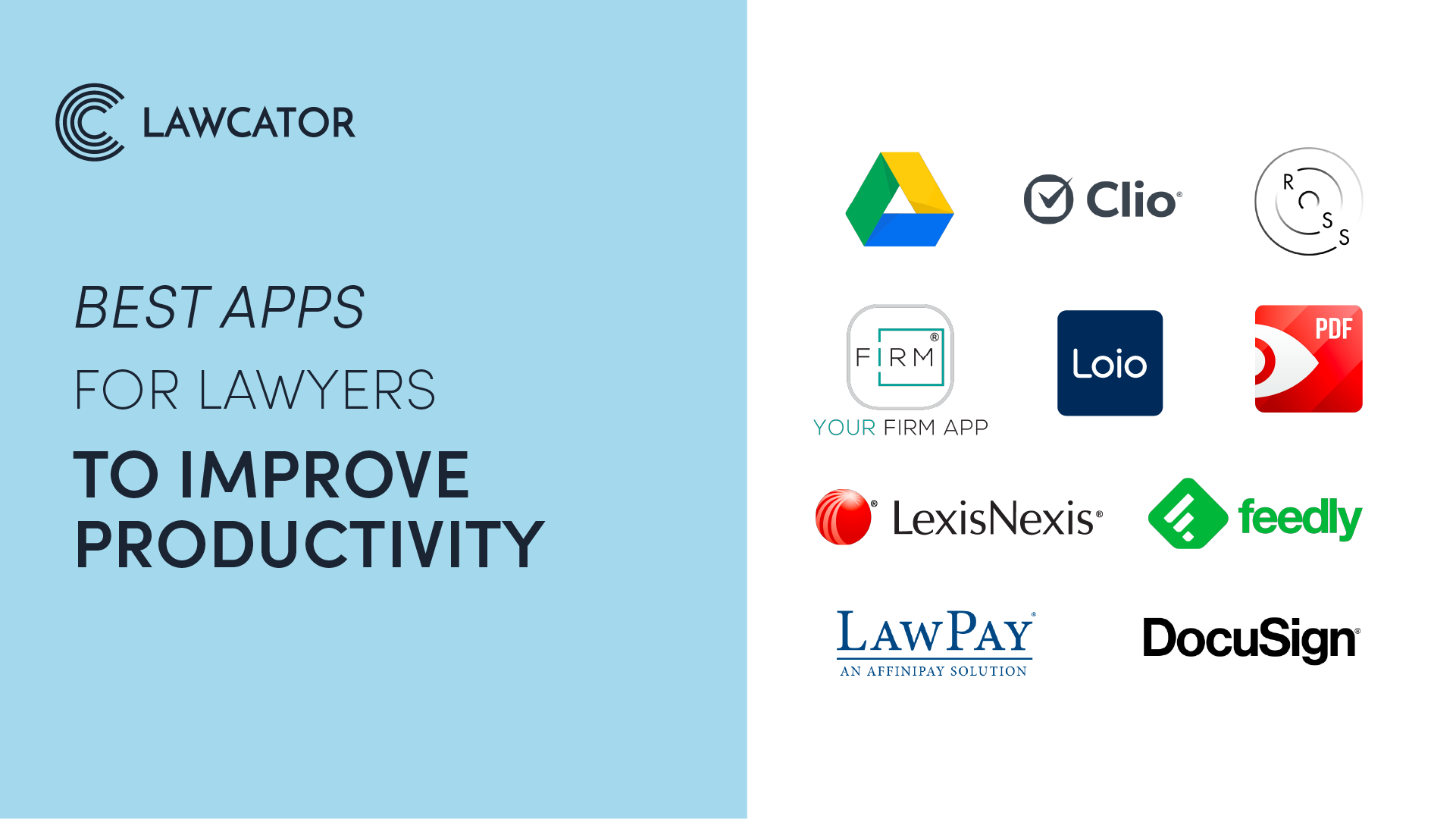 Best Apps for Lawyers to Improve Productivity
The industry of law is coursing through a turbulent digital transformation at present. New technology is on the periphery of turning many lawyers into dinosaurs as the state of digital flux looms large.
Few attorneys have been able to grab the bull by the horns and change with the tides. They are bravely turning to new technologies to meet the impatience and virtual expectations of demanding clients. Even schools and bar exams are appreciating the need for digi-tech education. Both Florida and North Carolina have made technology CLEs mandatory and many more are soon to follow.
The infusion of technology is making a huge difference to forward-thinking lawyers. They are achieving far more in far less time and gaining a competitive advantage in doing so. To ensure a level playing field, we investigated what Apps are leading the way for improving lawyer productivity.
What is driving the digital transformation?
If you have graduated anytime in the last 2 years, you face a completely changed industry. The resistance to technology has firmly broken and there are a variety of reasons behind it.
Covid-19 – The ancillary impacts of coronavirus meant that remote work became the accepted norm. This accelerated the switch to digital solutions enormously. Lawyers had to find remote accessible applications quickly.
Client Demands – Clients had been changing demands and growing more impatient with the legal industry. Most believe they are paying too much in an antiquated system. For clients, being served digitally was easy as most people are used to the online marketplace.
Competition – Lawyers are in the business of outsmarting each other and nothing learns faster than technology. To gain an edge, competitive firms switch to innovative applications causing a skirmish amongst their rivals.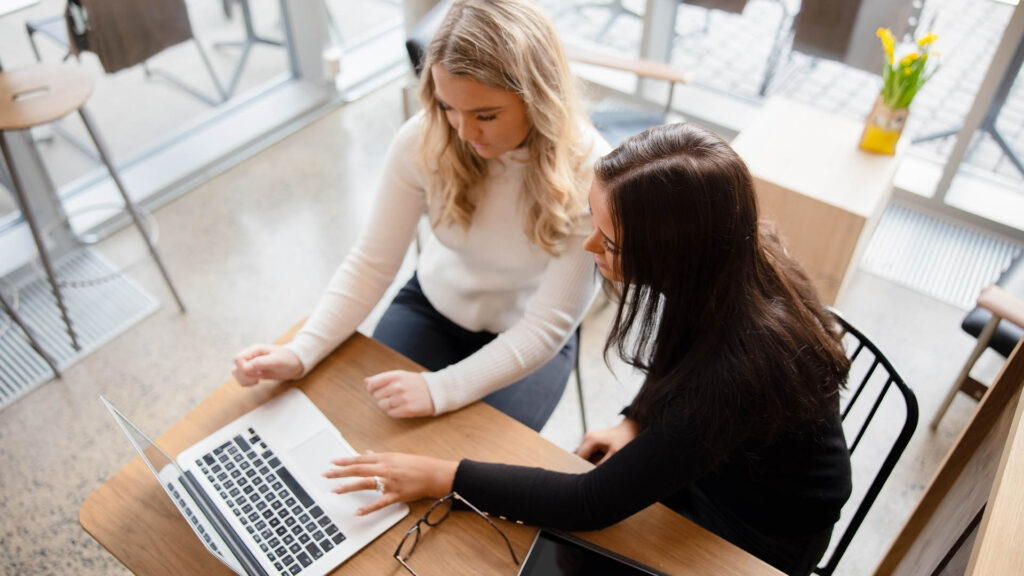 Best Apps for Productivity
1. Google Drive
Developed originally in 2012, Google Drive is the biggest cloud storage and sharing platform in the legal industry. It has always hovered in the background but became an absolute necessity through the pandemic. Remote and collaborative accessibility are the favored attributes and it is saving lawyers huge amounts of time.
Google Drive is rapidly becoming the industry staple just as Microsoft Word once was except it does more. It allows you to create word docs, excel files, PowerPoints, intake forms and integrates with a host of other platforms.
The more technologically fluent the US becomes; the more Google Drive will take over.
2. Clio Suite
Digital transformation means there are hundreds of tools and software available for your tech stack. The challenge is finding a platform that can integrate and manage all of them. Of the sophisticated cloud management platforms on the market, Clio is the most popular.
With over 150,000 customers in 90 countries, Clio provides a range of services that automate repetitive tasks and streamline lawyer capabilities.
Clio Grow is a digital app specifically designed to speed up client intake, marketing and reporting allowing lawyers to enhance their workflow. Part 2 of the Clio Suite is Clio Manage. Manage focuses on document and case management and even incorporates a simplified billing solution.
In addition, it also partners with a range of apps to improve the cross-functionality of the platform. Quickbooks, Dropbox, FastCase, ROSS Intelligence, Zapier and more make Clio as close to a legal App store as you get.
3. Your Firm App
Client attorney communications are the most essential piece of the industry. In 2016, Chris Smith set out on a mission to simplify antiquated correspondence between lawyers and clients. He built the Your Firm App.
Your Firm App provides a platform for lawyers to build a custom app providing clients with mobile access to their case files on the go. It allows you and your clients to upload documents, message back and forth, set appointments, view and complete tasks set by their attorney and sign documents.
Your Firm App can even be customized with your firms branding on all documentation. Thankfully, it is also integrated with cloud management platforms Clio and Rocket Matter.
4. ROSS Intelligence
ROSS Intelligence positions lawyers right on the cutting edge of the AI technology available. In basic terms, it is a legal research tool that allows you to search its library without having to be fluent in legalese.
The software uses a supercomputer known as Watson. Watson was created by IBM and has the capacity to understand and interpret layperson questions and return the relevant legal documentation related to your search. Not only does it find the necessary laws and statutes, it shows trials where case laws were generated, contested and replaced.
ROSS Intelligence is a productivity must as it is continuing to change how quickly and accurately lawyers can research.
5. LexisNexis
A lawyer is only as good as their ability to research and absorb information. Without an efficient, time-saving tool, lawyers are faced with marching the halls of legal libraries in the most outdated of pursuits. This is the type of inefficiency clients won't tolerate. Fortunately, LexisNexis changes everything.
They sit at the top table of legal research supports. It is a touch more expensive but offers an extensive law library, a media monitoring and analytics tool and data-driven reports.
The slickest feature is the trial subscription and is borderline showing off. The upgraded package allows you to subscribe to different trials and receive minute-by-minute alerts of new decisions and case laws.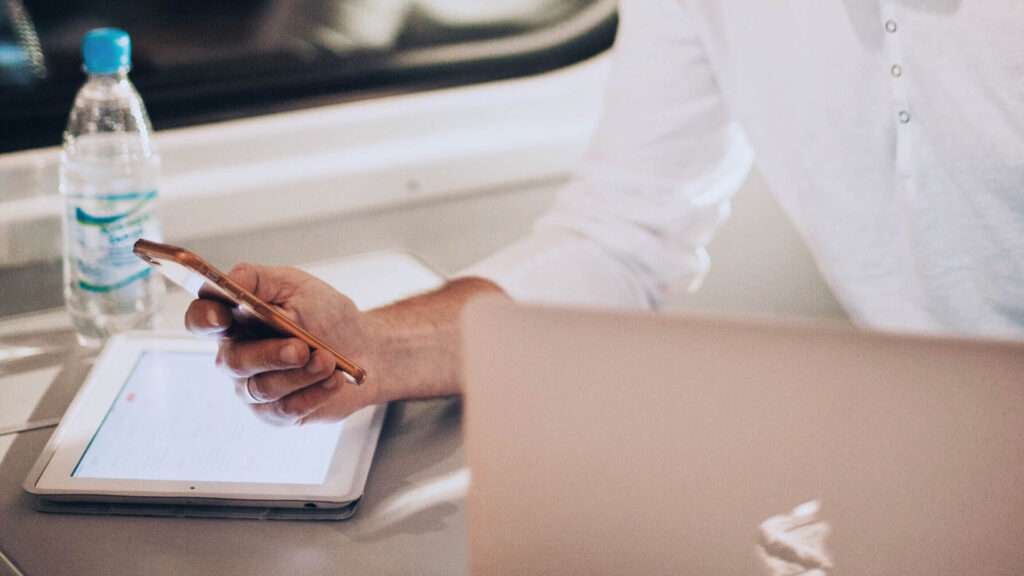 6. Feedly
Just as LexisNexis provides up to the minute trial reports, Feedly gives you the power to leverage social media. More and more, we are seeing the influence of social media affect trials and legal cases. From posts and conversations being used as evidence to social post deletion being considered destruction of evidence, lawyers need to take note.
Feedly's AI, Leo, helps you to monitor, analyze and report trends and legal information. If you are building a legal case and need to get a grasp of how social media has treated your clients, Feedly is the best source for filtering out the nonsense and provide you with real data promptly.
7. PDF Expert
Being a lawyer, you know the importance of efficient paperwork processes. Nothing costs more time than having to create everything new and converting files over and back from PDF to Word. It is a problem that shouldn't exist. With PDF expert, it doesn't.
PDF expert allows you to make a variety of text, image and form edits to all portable document formats (PDFs). Where it truly excels for lawyer's productivity is in its annotation service. No more printing and highlighting. PDF Expert allows you to highlight directly into the PDF itself.
8. Loio
If paperwork is the foundation of all legal work, contracts are the materials used to build everything.
Loio is the shortcut to perfect legal contracts and documents. It uses a Microsoft Word Add-on AI assistant to scan, review, highlight, format, proofread, edit, and standardize your contracts and documentation. If you spend plenty of your time analyzing contracts for minute details, you need to be using Loio. Not only will it save you hours, it will also improve your accuracy considerably.
9. LawPay
LawPay has been on the market for over a decade but has really come into its own over the past 3 years as the best digital billing system. Invoicing and receiving payment have been a complete debacle for the legal industry for longer than should have been the case. Thankfully, LawPay digitizes the entire process.
Certified in all 50 state bars, LawPay is integrated with Clio, Practice Panther, CosmoLex, Tabs3, Smokeball, Centerbase, Case Tempo, Simple Law and a host of other practice management. You never need to fumble around or have awkward conversations with clients again. The billing cycle is fully automated with Quick Bill, a one-click solution. As many as 57% of bills are paid on the same day using this solution.
10. DocuSign
Rounding out our list is the answer to the one of the most frustrating parts of client relations – signatures. DocuSign is an e-signature service that has over 750,000 customers.
DocuSign let's the process of getting signatures be what it should be – instant. The tradition of mailing or faxing documents and waiting days or weeks for a response are done. DocuSign trims a huge time waster out of the process by allowing signatories to sign online before sending it back. No need for the ridiculous process that preceded it.
Conclusion
The legal industry is growing more competitive than ever except it is not being fought out in the traditional manner. Lawyers and firms are being forced into a race to the bottom for efficiency. New apps are making lawyers more productive which is great news for clients and firms. More work gets done for less and lawyers are more available to take on new clients.
This list is sure to change in the coming months and years but for now, these are the best apps for lawyers to improve their productivity.