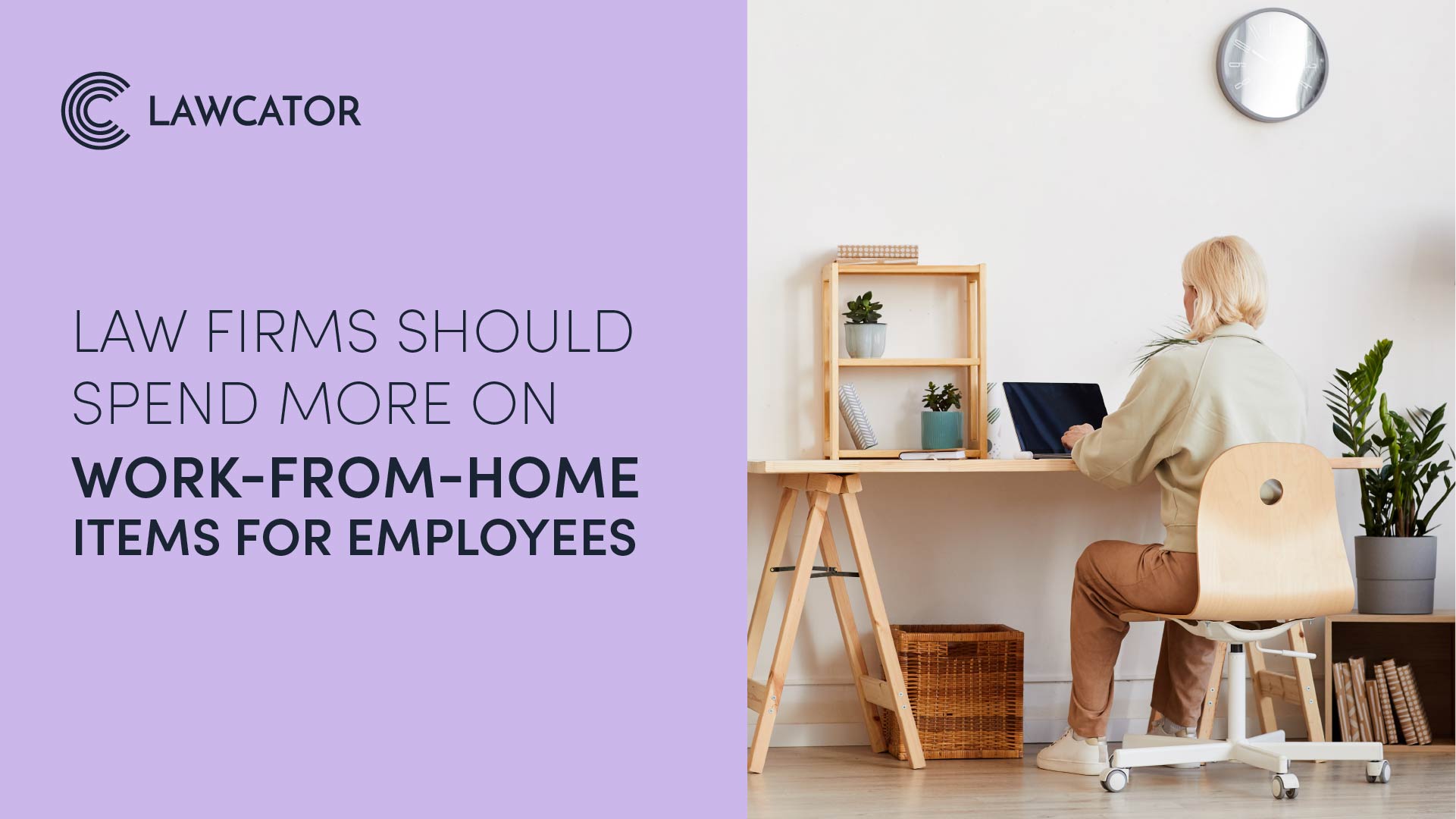 Law Firms Should Spend More on Work-From-Home Items for Employees
Have you tried working from home lately? If you work in the field of law, you might be used to it by now! Despite that, you can probably agree that it's difficult to see all your spreadsheets on a tiny laptop screen, and your dining room chair is not great for your back. Unless you have a professional setup at home, you just can't be as effective as you would be in the office.
Office at home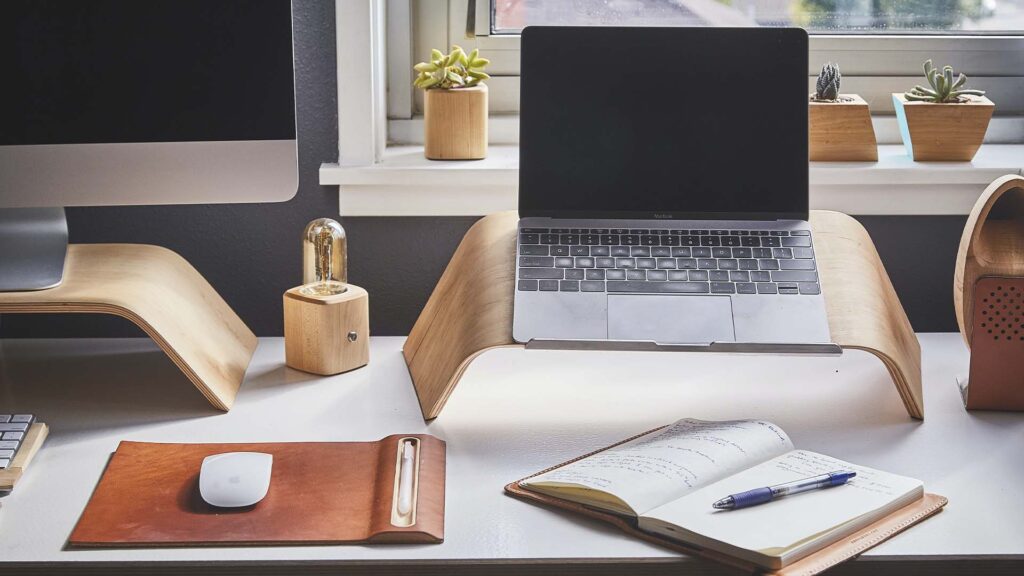 Most legal work can be done from home. All you need is your computer, right? Well, yes and no. Working from home can become increasingly difficult if you don't have all the proper equipment. Big firms and corporations are not stingy when it comes to laptops and phones, but, for some reason, they often refuse to provide other items.
Think about how much more comfortable you would be if you had extra monitors, a comfortable office chair, and an adjustable height desk. It's proven that items like these can increase the productivity of employees outside of the office. In other words, if you're seeing a reduction in efficiency, the office situation might be the reason.
Unfortunately, going to the office is not a viable option for many people at the moment. If law firms want to keep running business as usual, it is their responsibility to spend some money and create a supportive environment for their employees.
In the long-term…
Buying a desk, chair, and monitor for every single employee choosing to work from home might seem like a hefty investment at first. It may cost a couple of hundreds to accommodate a single employee. Accommodating everyone will amount to a handsome sum. Don't forget, we're in the middle of a financial crisis that has had an effect on many industries.
However, work-from-home expenses are not very different from other employee expenses. If a firm is willing to pay for trainings and conferences, throwing in a desk and a chair won't make a big difference. Moreover, there is no time like the present for an investment of this type! Most firms are in the process of switching or have already switched to home office.
Providing a comfortable environment for employees will yield dividends in the form of higher efficiency and quality of work. Switching to the work-from-home model in the long-term can save law firms money too. They can choose not to keep their offices open full-time or give them up completely and make use of shared office spaces and conference rooms for weekly and monthly meetings.
Why would anyone not want to work from home?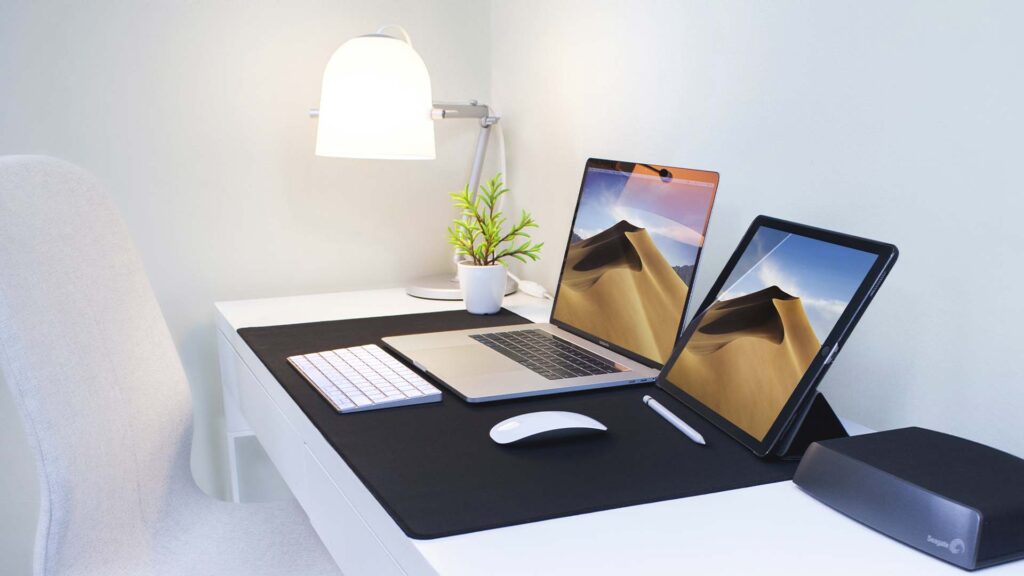 Being able to work from home is great. You can sleep in, skip the shower, have breakfast on the job, and never wear pants. However, you can only be productive in the long-term if you have an office at home. Being able to dedicate a whole room with all the proper office supplies to your legal practice is a game-changer. Just having the ability to shut the door and focus solely on your work makes all the difference!
Many people still choose to go to the office because of the so-called "office atmosphere". Leaving home virtually removes all distractions and forces you to focus on work. In addition to that, offices have all the right equipment to drive productivity, in the form of comfortable chairs, coffee machines, computer monitors, and more. Most employees simply cannot afford to recreate that at home.
In conclusion
Not everyone has the luxury to transform their living space into an office. For many people, their home remains their home, as they still have to take care of pets, kids, and more.
The task falls on the employers. Providing work-from-home items to employees is an investment. With a proper setup, you can expect your employees to do their best work and stay productive, even when their beds are just a few steps away.