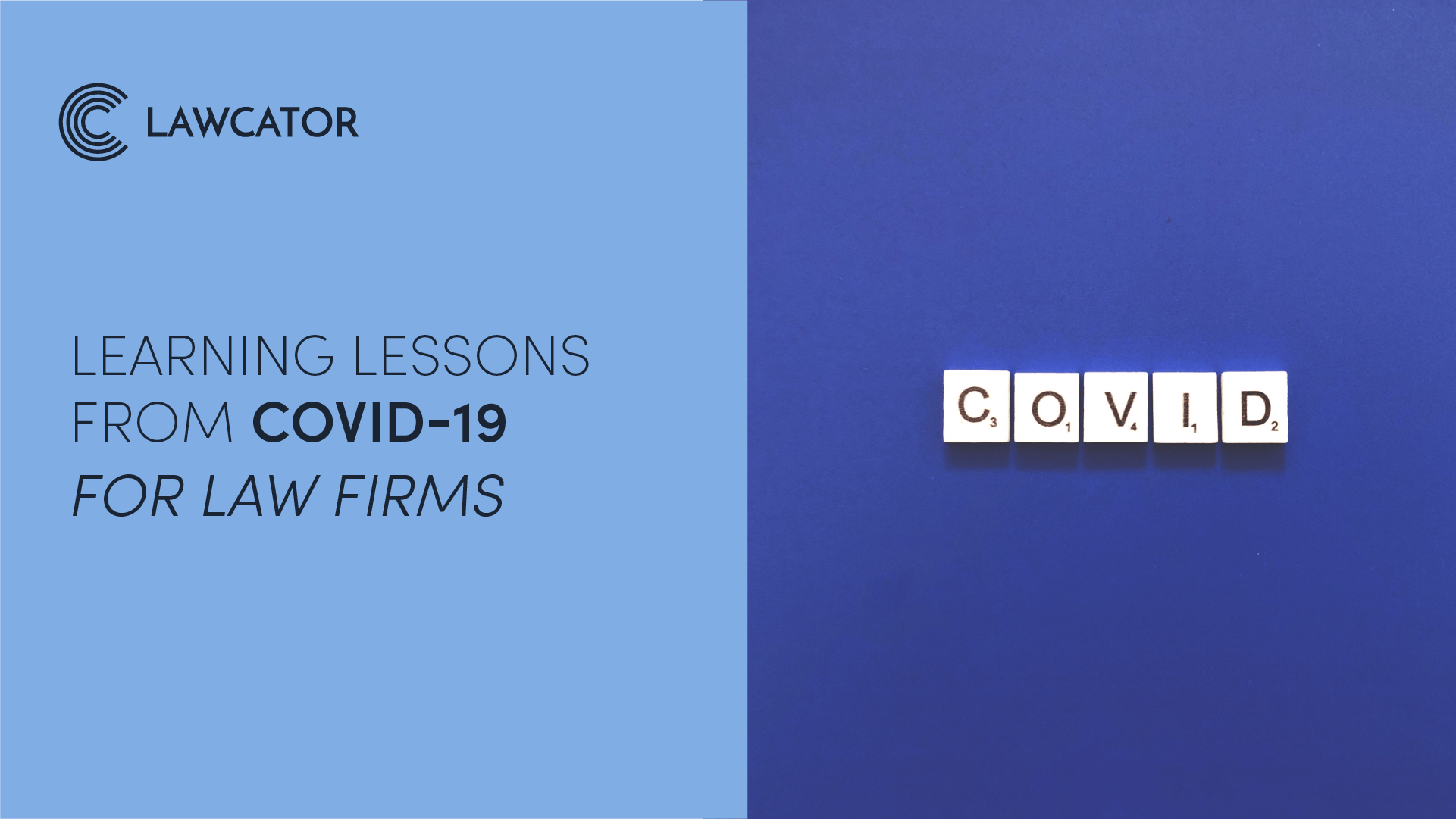 Learning Lessons from Covid-19 for Law Firms
Nobody could have predicted the Covid-19 pandemic. Naturally, not many people prepared for it. In fact, many remained hopeful until the very last moment. When Lockdown 2 hit, the realization started to set in; things aren't going back to "normal" anytime soon. There is no point in waiting for the "new normal"; we are living it.
Even though the legal field was not the primary industry affected by Covid-19, many things have changed. People had to adapt to the new regime of working from home. Firms had to adjust to employees working remotely. Everybody had to accept new technology into their lives.
Nevertheless, through all the pain and turmoil, there are lessons to be learned from Covid-19. Here are some of them.
Lesson 1: Embrace technology
Older people are usually celebrated for being more experienced. Young professionals, on the other hand, tend to be overlooked and labeled as inexperienced. While the latter might be true, it shouldn't take away from their knowledge. The truth is, in this day and age, paying attention to young people is necessary.
With the rise of social media, young people finally started getting a better professional reputation. Law firms need to learn to give up a little bit of control and listen to the younger generation when it comes to technology and innovation.
Since we're learning from Covid-19, take the pandemic as an example. The shift to working from home was difficult for those who never attempted to understand the technology and implement it in their daily office routines. Those who listened to young people early on were well prepared for the pandemic.
Software for law firms allowed us to work remotely and keep track of all the work documents. Firms that switched to Cloud early on were happy because they didn't have to make the big move during the pandemic; they did it on their own time. Similarly, project management software allowed people to be more efficient at home and in the office, and document management software made routine paperwork much easier.
Even though technology seems to be coming in especially handy in times of working from home, it will be just as useful when (or if) we choose to return to the office. In the future, it will enable people to remain flexible and work from any place in the world.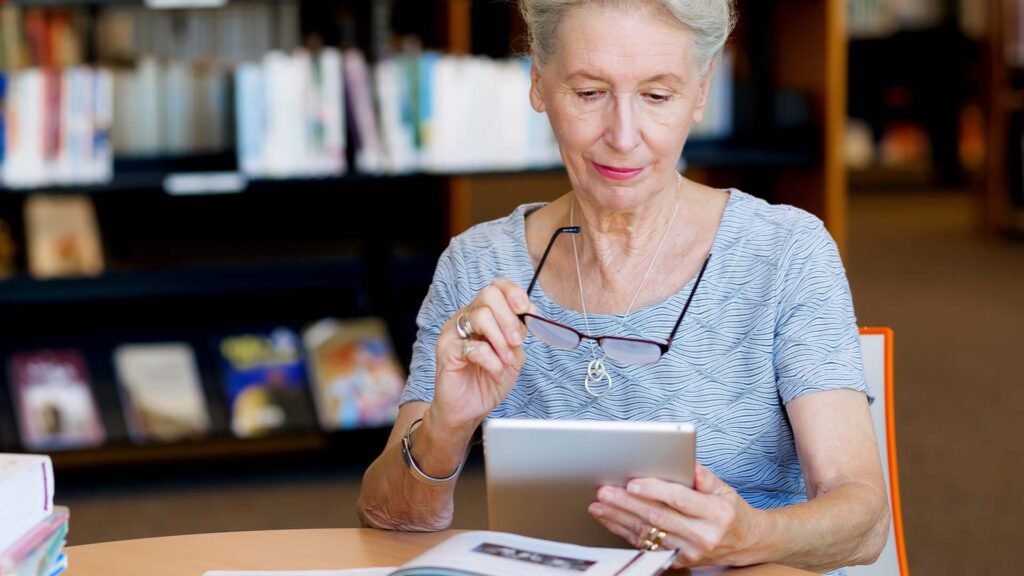 Lesson 2: Enforce systems and structure
The MPF survey conducted in 2020 showed that managing partners in the surveyed law firms believe that distractions and a lack of structure are the biggest enemies of success when working from home. Since working from home is the new norm, we need to find our way around it.
When it comes to structure and systems, law firms love to present them, but rarely make the effort to enforce them. Most people like doing things the way they've always done them. They don't want to use a software or system they don't understand, and, paradoxically, that's understandable! In order to really wrap your head around a new solution, you need to see how it benefits you in your day-to-day operations.
Let's say a Cloud software solution is introduced, which is also a document repository. The firm encourages lawyers to use it, but fails to properly introduce it and implement it in everyone's routines. As a result, some lawyers believe it's easier to keep doing what they've been doing for years. They save their documents on their computers and only transfer them to the Cloud when needed.
All of a sudden, most people had to start working from home. As a result of the firm's failure to properly implement the new solution, nobody has access to any documents. Now you need to send out a mass email and call up 5 colleagues to locate one contract. The process that should ideally take you seconds can take up to an hour. The solution that was introduced to save time can't do so if not everybody is on board with it. Ultimately, this example goes to show that if everyone follows the system and sticks to the structure, everyone benefits.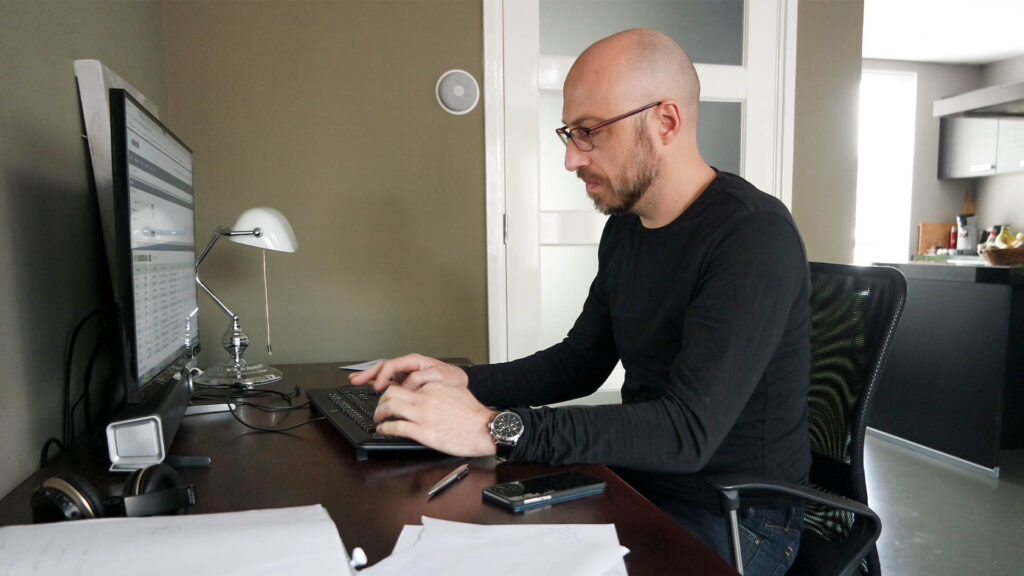 Lesson 3: Create a supportive environment at home
We'd be optimistic to assume home office is going to be a thing of the past anytime soon. The pandemic will be over eventually, but it would be cruel to take people out of their comfort zones. They've adapted and most are not looking forward to going back to the office. 67%, to be exact, of respondents in the Loeb Leadership survey conducted in May of 2020, claimed that they would prefer to continue to work from home. 85% of respondents believe that they can remain productive while working from home.
Encouraging employees to work from home can cut costs for the law firm. Renting an office full-time is a large expense that can be avoided when people work remotely. Additionally, employees can be more flexible with their time. Many people got hours of their days back because they no longer have to commute to and from work and can take their lunch break at home.
It may seem as though working from home has no drawback, but those 85% are lucky; they clearly have no kids or pets. Law firms are worried about their employees' inability to focus when presented with distractions. If we must keep going, we need to tackle these issues.
One thing law firms can do for their employees is invest in a proper home office setup for everyone. For many companies, home office equipment doesn't go beyond a laptop and a monitor, if you're lucky. In the office, attorneys have comfortable chairs and spacious desks, and more monitors! Surely, it's easier to read contracts on a big screen while sitting in a comfortable chair than crouching on your couch and squinting at a tiny laptop screen.
Attorneys, on the other hand, can keep track of their routines. Experts recommend dressing up for home office. You don't have to wear a suit, but change out of your pajamas and throw on some light makeup for Zoom meetings, if that's what you would do for the office.
Lesson 4: Implement a Business Continuity Plan
Businesses know exactly what to do in case of fire. Technologically advanced firms are prepared for cyber attacks. Most businesses have a procedure for IT system failures. However, viruses and pandemics are not usually in our Business Continuity Plans. It's prime time to change that!
As a law firm, you need to be prepared for everything. There is a very small chance you'll have to deal with terrorism, especially if you're a small local firm, but until recently nobody considered dealing with a virus either. Create procedures for handling adverse events like fires, floods, terrorism, IT system failures, viruses, cyber attacks, and wars.
Include clear stages and checklists in your Business Continuity Plan. Consider the issues that need to be addressed and resolved during and after the adverse events. Are there any potential issues that could affect your implementation of the BCP? If possible, conduct testing to ensure your plan would work smoothly. Let's remain hopeful that we never have to implement these plans. However, it's always good to be prepared for the worst.
Conclusion
Covid-19 is still here and it might stay with us for a while, whether we like it or not. The best thing we can do is adapt. Besides some aspects of the pandemic were blessings in disguise, like working from home! People have adjusted, and we can continue to use our newfound knowledge to our advantage.
The biggest lesson here is the following: Always look ahead and grab any opportunity that comes your way. If we managed to make a pandemic work for us, we can do anything! Technology is a great example of how something that seems scary at first can turn into an amazing opportunity. The faster you can adapt to a changing environment, the more successful you will be in business and in life.