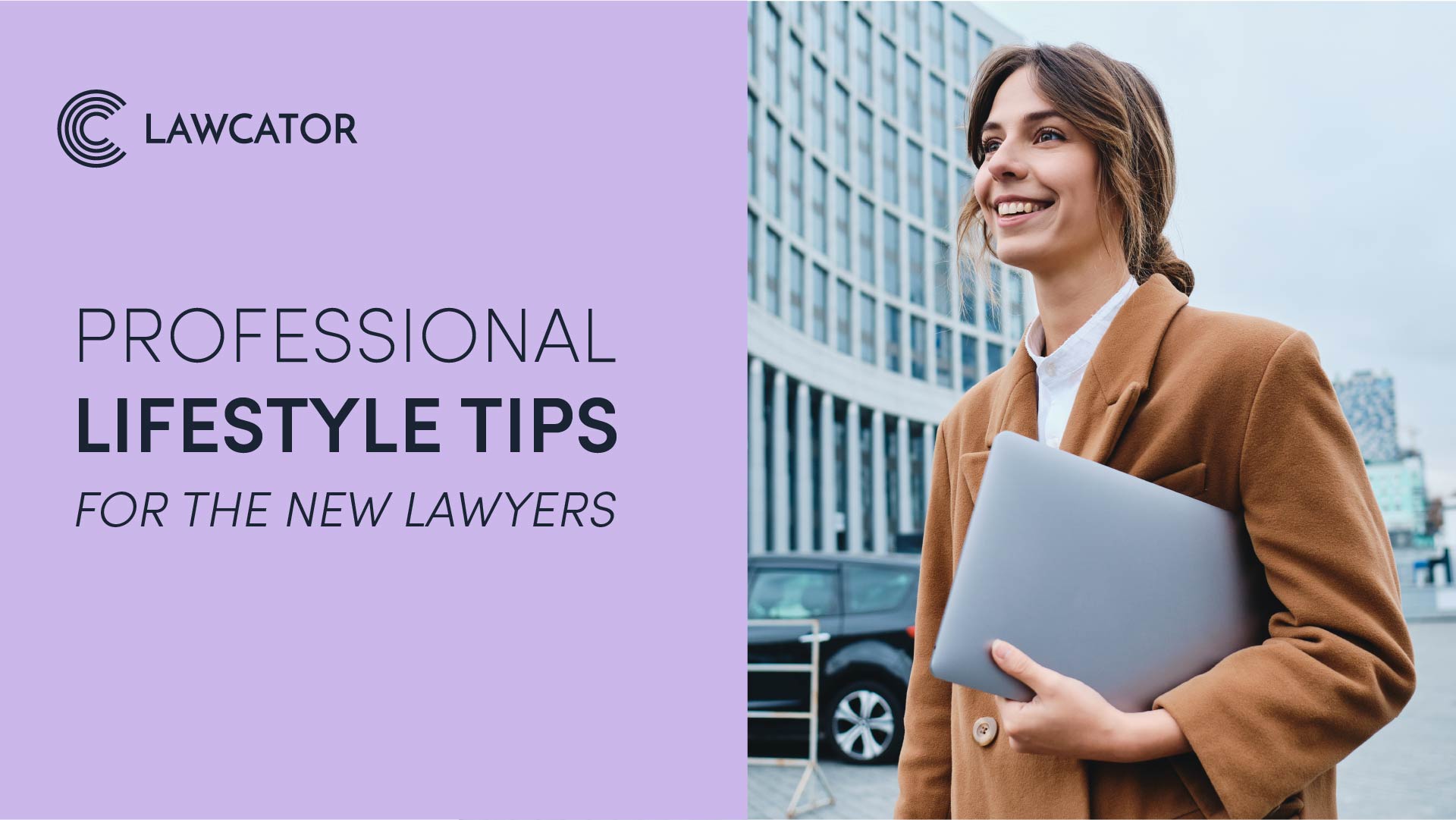 Professional Lifestyle Tips for The New Lawyers
The legal profession is a noble one, yet it could also prove to be challenging. Many list the legal profession amongst the top ten most prolific professions. It requires a ton of hard work to become a lawyer and begin practicing.
From the first year in college to your bar examinations, you must be dedicated and committed to succeed. The following year preceding your call to the bar is the most pivotal part of your career and should be developed prudently.
A recommended professional lifestyle approach for new lawyers is to have long term goals. These goals particularly should include legal oriented research engagement and spread ideally across a span of five to ten years.
Long term goals will help you avoid waiting on the next available case to take on consistently, giving you space to plan other projects. Some have a law career that is yet to get off the treadmill. At the same time, other individuals realize much later that they should have chosen a different career path.
This article shall discuss professional and personal suggestions that will assist you in moving in the right direction. We recognize that not everyone will follow the same path, but we believe some valid points will be of huge benefit to you in the long term.
Have a mentor and build a relationship with them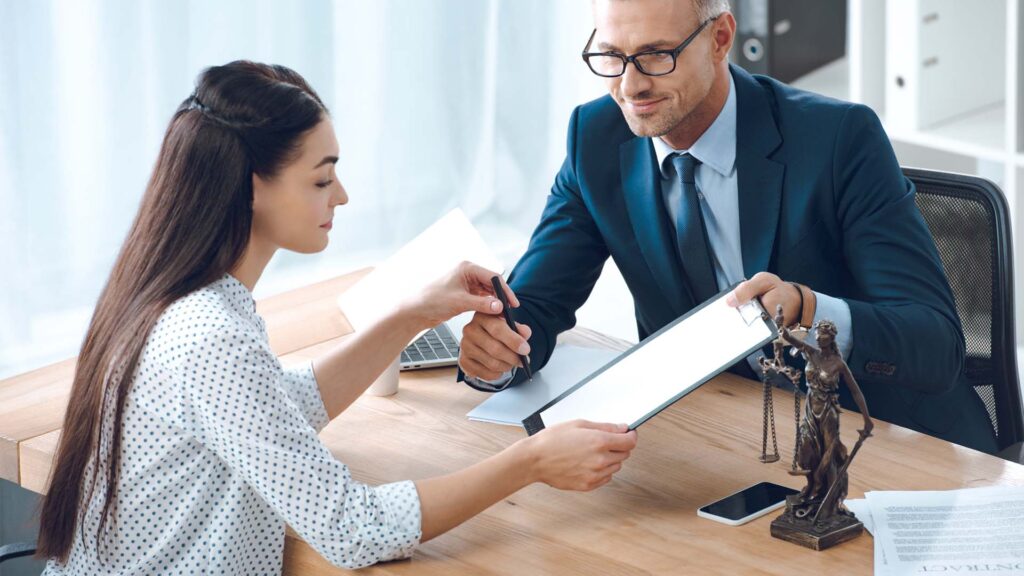 A popular American attorney, Allen Dershowitz, suggested having a mentor several years ago in his book Letters to a young lawyer. The reason for his suggestion comes from his vast experience in the law firm, understanding the role a mentor plays in your law career at the early stages. Presently, this suggestion remains valid and will most likely be a standard for centuries to come.
Law school only teaches us Law from an academic viewpoint, but in the "real" world, it takes more than academic knowledge to become a successful lawyer. Therefore, we learn the vital practical aspect of the Law from others who started before us.
A mentor will teach you good habits and let you know the secrets that make a successful attorney. The will acquired from a mentor can help build a strong character, which you will need to win your cases, speak to clients, and build your reputation.
A mentor will watch you every step of the way to make things easier for you as you join the legal world. Also impacting decades of experience within his knowledge base and constantly looks to support your growth much rapidly than even himself.
Having a mentor is beneficial, yet living and acquiring experience will also help build your independence as well.
Treat the staff of the law firm with respect.
It is easy for a new graduate to become slightly overly proud, and oh well, this is understandable. It is never an easy feat to finish law school. Well, egoistic behavior creates a perception that you feel you are better than the staff because of your college degrees.
In retrospect, this is a wrong attitude. Some of these individuals may have more practical experience than you do, regardless of whether they attended a law school or not.
Section five of the American Bar Association's Lawyer's Responsibility addresses that all Lawyers should exhibit professional relationship and responsibility throughout their serving.
This phenomenon also builds how you as a lawyer will perceive the Law, respecting coworkers is nearly as similar to respecting the Rule of Law.
Learn and Evolve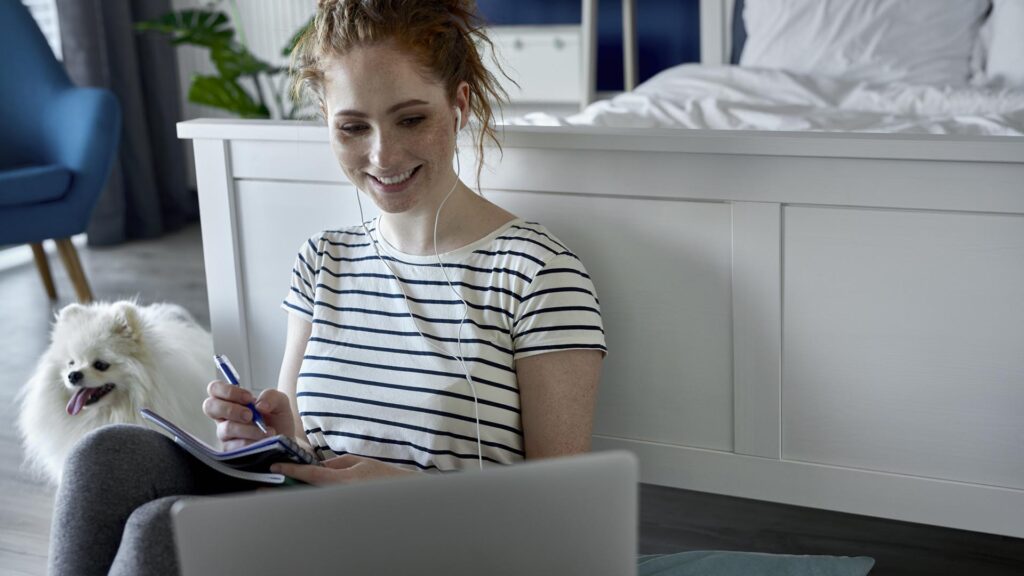 Belonging to a legal profession (practice) is a competitive one; there are tons of applications for a specific position in a firm, and as such, this implies that only the most competent lawyers get selected.
In essence, just about every practicing Law position is quite difficult and requires a lot of adequate and professional training to become an efficient lawyer.
By virtue of profession, lawyers are mandated to improve the legal system, and this involves high levels of development skillsets. The lawyer portals explain the need to use effective initiative and commercial awareness while dealing with clients and solving cases.
To become a lawyer successful in his field, you must possess a well-rounded knowledge, constantly learning new things and tech that can make your career easier, and this will inherently allow you to thrive effortlessly in the legal industry.
Stay Healthy
Well, this readily applies to every profession; staying healthy is important.
Often, we see lawyers overweight. A Vox pop with The Cable revealed that some would say, "I currently run multiple cases and do not have time to exercise." Needless to say, that this is an unhealthy mentality.
Full disclosure, you can be a practicing lawyer and also a fitness and nutrition zealot. "Finding time to create time"- A daily mantra Catalog promotes, to visit the gym at least three times a week.
Habits of Healthy Lawyers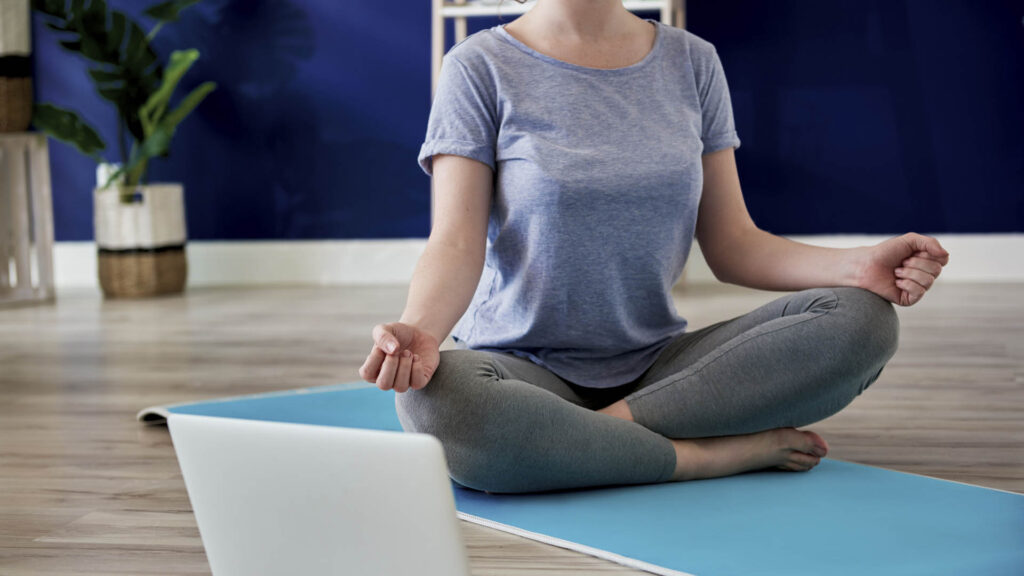 ● Frequent Exercise – Well, sometimes, you may have to prioritize exercising higher than certain work duties.
● Practice Deep Breathing/Meditation – It is important to regroup, take a breath, and a few more, especially during very stressful periods. Forming a consistent meditation practice will help bring fresh perspectives to cases.
● Set Boundaries – Healthy lawyers set up boundaries and follow them judiciously. Putting up personal time on your itinerary is fair. And this will help you address symptoms of burnout.
Let's share a secret, "Mood and Energy" are what increases productivity, not your strength or knowledge.
Build referral sources early.
If you desire to have total control over your career's direction and wish to have your law firm one day, you must build your referral sources. Build referral sources early on in your career. Referral sources become increasingly invaluable as your career matures because they are vital to your independence.
You won't be under pressure to cultivate referral relationships from the firm's partners because it benefits them more when you keep your head down and do all the work. Nonetheless, you will benefit from the experience these works will give to you; you need to cultivate referral sources for your wellbeing.
The disadvantage of not having referral sources is the lack of power within the firms.
As you relate with your referral sources, remember that referral sources are touchy. Your referral source may leave you at any time. Always bear in mind that people change, relationships are broken, and new ones are forged. Hence, you need to diversify your referral structure with time to guard against a referral source leaving.
Some important tips for building referral sources include
● Scheduling "Meet & Greets" to your top referrals.
● Brand and present yourself as an expert in your field.
● Maximize all network opportunities presented.
● Generate referrals by creating one. –Referring clients to other lawyers while settling for a mutual benefit between both parties.
Before you consider a referral source, think about one-side relationships. Examine your referral sources. Are they in it for a mutual referral relationship? Are they accepting your referrals and referring cases to another lawyer? These are questions that will help you define your sources and help you know where you stand with them.
Always remember that Law is a business.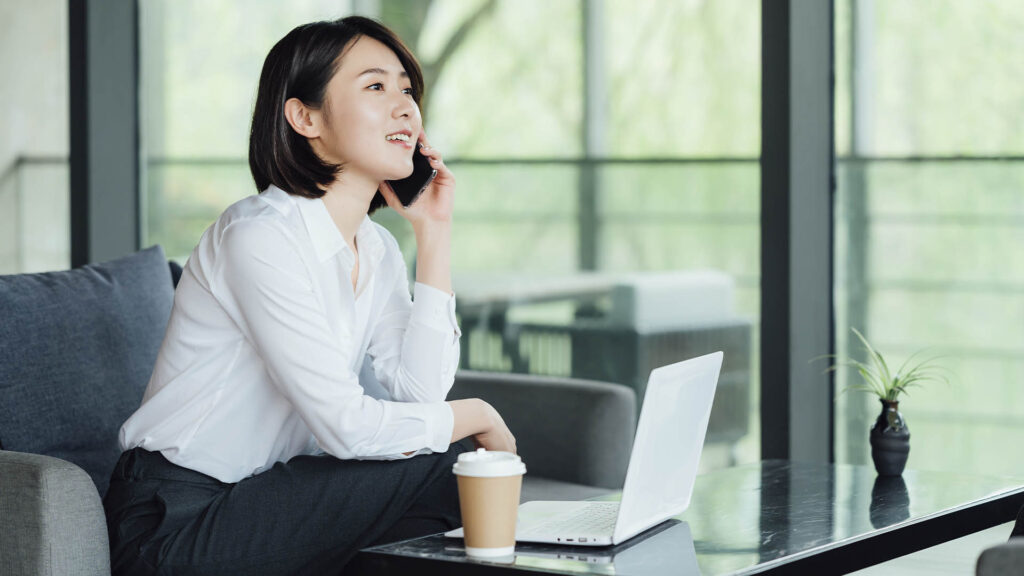 Although your boss may have an excellent ambiance with you, yet he/she has a business to manage at the end of the day. You benefit from working for them, and they benefit from you working for them.
Accordingly, do not think you are best friends. So, no matter how many social calls you make together or how many retreats you attend together, you can still get fired if you put a wrong foot forward.
Always remember to step out when the ovation is the loudest.
Accept that you can't always be in control.
We all have a time when we are not confident, and we are not sure of an incident's outcome. Even the most proficient lawyers get outsmarted in and outside the court.
Accept and recognize that nervousness and anxiety may be a regular thing at the inception of your career.
At the start of our legal careers, everything is new, and there are plenty of strange incidents we may have to deal with. It is only normal to feel anxious and nervous. I can assure you that it won't go away smoothly.
However, the regularity of your episodes of anxiety and nervousness will lessen as your career grows because you will learn to get more comfortable with practicing Law.
Make the most of your experience and opportunities.
Anyone who manages to make the most of their experiences and opportunities will surely make something out of his life and career in general. This is an essential professional tip that all lawyers should remember. Although the path to a law career is somewhat linear, you should attempt to benefit from opportunities that come your way.
Whatever you see, ensure to learn from it. Additionally, seek opportunities that can make you a better lawyer. You should figure out and review your experience and skills every time. Search for the fact, considering how you can make your legal research skills and personal management skills.
Dedicate time to personal learning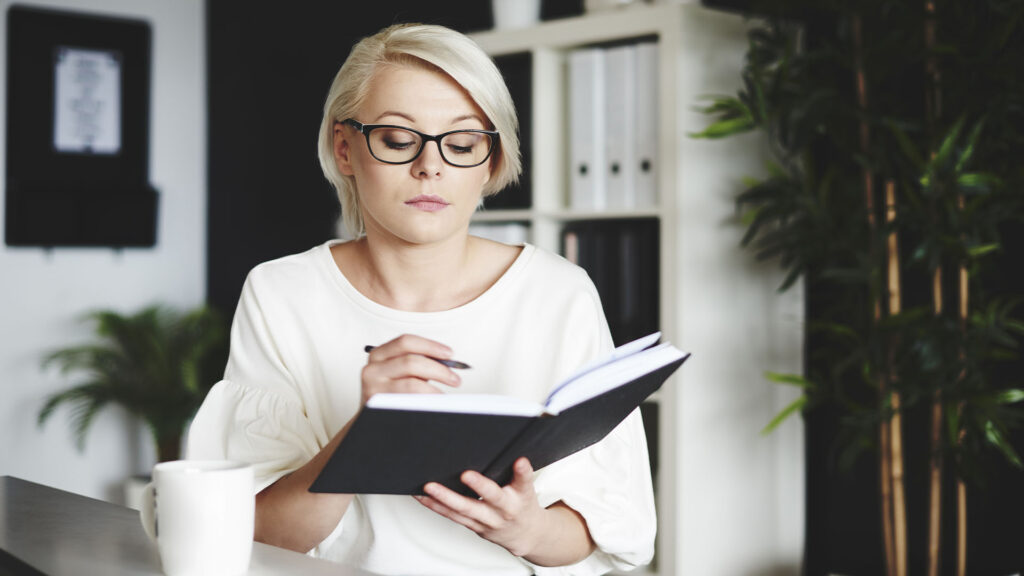 You must look for ways to improve your career and widen your scope of knowledge.
And also, it is crucial to carry out frequent surveys within your field to find out the possible strengths and weaknesses in other firms similar to yours. Build on the strengths, find ways to address weaknesses, as this will help strengthen your career.
Finally, some outstanding lawyers made their reputation working independently. They practice(d) on their own and learn lessons from their mistakes.
Always remember your clients are right.
Although we like to think that our clients will be happy if we do things properly, it's not exactly accurate. So, at the end of the day, the phone will ring, and you will receive their complaints. To build your career as a lawyer, you need to learn to deal with difficult clients. Please don't argue with them or tell them it is their fault.
Also, never hang up on your client's call out of anger or frustration; this will send the wrong impression down to their spines. You can only achieve success when you manage to calm the client and neutralize conflict between both of you.
In summary, treat your client with respect, listen to them, make sure that the issue they complain about doesn't repeat itself. Always try to make an excellent first impression on your clients. Express empathy, and get clarification of the problem.
Also, you should apologize to them to make them feel at ease but not often. Show your client that you value them and make a summary of all the actions that you agree to before dropping the call.
Always return phone calls, emails, and texts promptly.
As a new lawyer, you should become the world's most accessible lawyer. You must find a way to develop your law business by meeting your clients in their homes, at their offices, at their disposal while also carving out time for your personal research. Thanks to social media, you can hold a private chat with your client at no charge – or with a consultation fee attached.
Go the extra mile for your clients, and they will appreciate you for it. Think of ways to transform your "where to find" and "how to solve" of your law practice and become accessible to your client.
Remember to Effectively Adopt Technology
This tip is not just for those who practice Law on their own, but even major law firms could take advantage of fast-growing technology tools.
85% of Jobs had to be practiced and continued online during the almost worldwide lockdown. Thanks to video calling technology software, this was made possible.
Mobile technology and a few other applications help personnel stay connected to their clients and meet all their demands. Besides, you can use other applications such as fax, emails.
Also, it would be best if you made changes in real-time. These changes are in the form of contracts, SLA, and other related documents.
When changes happen in real-time, it gives your client an aura of confidence that you are in control.
Furthermore, you can also use major document tools like Google Docs to include real-time changes with multiple users connected. Using slides for case reviews and adobe sign for signature input on any document.
Finally, it is important to store your files on cloud storage platforms as this is apparently preventing you from file loss due to mismanagement and or disasters of any kind.
It is not always convenient to have as many as five 80 pages of different documents on the sides of your briefcase, so we recommend cloud storage for ease of use. Dropbox, Microsoft One Drive are some few widely used examples, and your files can be accessed anywhere in the world.
Plan your day with Checklists
A well-planned day produces an anticipated result. Fitness explains that planning and organizing your daily activities improves your productivity rates by a marginal 30%.
If you do not do this, you end up boiling a recipe for disaster. Indeed, work will come at you, and you will begin to develop issues prioritizing tasks.
To plan your day in advance, you can begin by looking at your calendar. Next, scan your task list and prioritize your intentions for the day. If you have more than two essential tasks to fulfill, start by assembling and reviewing existing documents. Listen to the statements of people involved in the project. It would help if you also carried out statute research before drafting the legal document.
It is going to be hard to plan your day correctly as a new lawyer because, well, you are just starting out.
Yet, you handle work one day at a time at the inception, from then on you will slowly begin to understand the importance of each and every task. This will help your career thrive in the long term.
Conclusion
These are some of the best professional lifestyle tips for new lawyers, and they exist or are made to help make your journey in the legal profession quite sturdy from the get-go. However, we cannot possibly cover all there is to know, and as such, it is imperative your lookout for ways to constantly improve. Therefore, do what you think is the best for your career.
Understand your relationships and make decisions based on your carefully understood observations. You wouldn't want to realize too late that you have helped someone else build their career at the expense of yours.