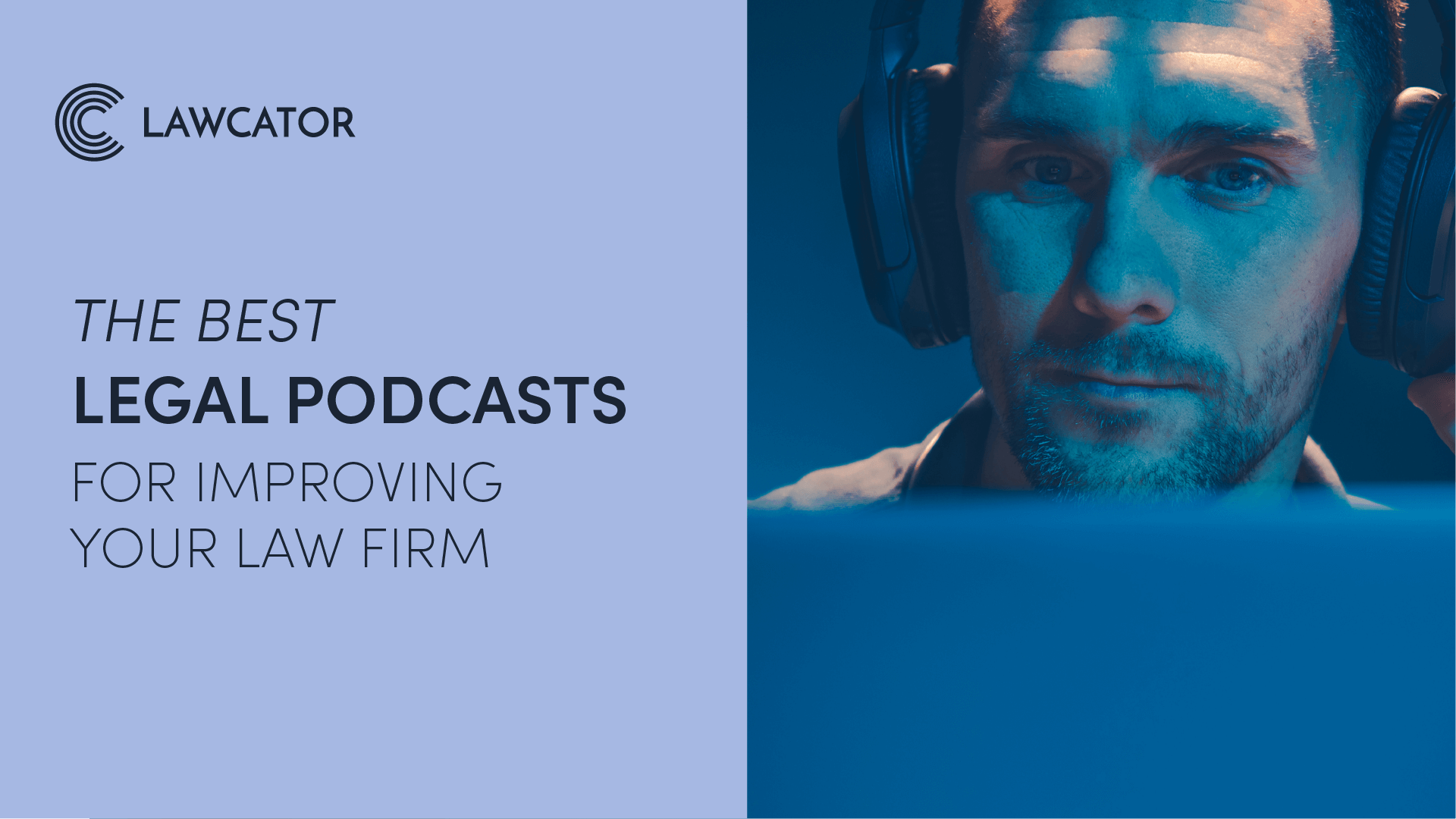 The Best Legal Podcasts for Improving Your Law Firm
Even though the legal profession often requires a lot of time to deal with professional tasks, you need to keep yourself updated about what is going on within the law market and the world around you in general. But there is something more important than staying informed – keeping yourself alive and well. The most hardcore yuppies won't perform their duties well while being sick and tired. Publications of the American Bar Association prove that even though being a lawyer may sound prestigious – in reality, the profession is unexpectedly dangerous.
To sum that up, if you want to be a great lawyer, you need to (1) satisfy your clients, (2) stay aware of the current situation in the legal market, and (3) stay alive. That sounds like extreme multitasking, right? Even a bit contradictory – going straight into digests, analytics, and researches right after a lawyer's workday will get you stressed for sure.
Luckily, there is a solution that might keep you informed and healthy – podcasts. You can listen to them while you cook a weekend dinner for your close ones, on your morning job, or during your travels. Nothing boosts your performance in a gym like knowing that your rival participated in your favorite podcast.
Considering the lawyering is all about information, it seems wise to separate useful podcasts into three categories:
· General podcasts;
· Industry podcasts;
· Legal podcasts.
General podcasts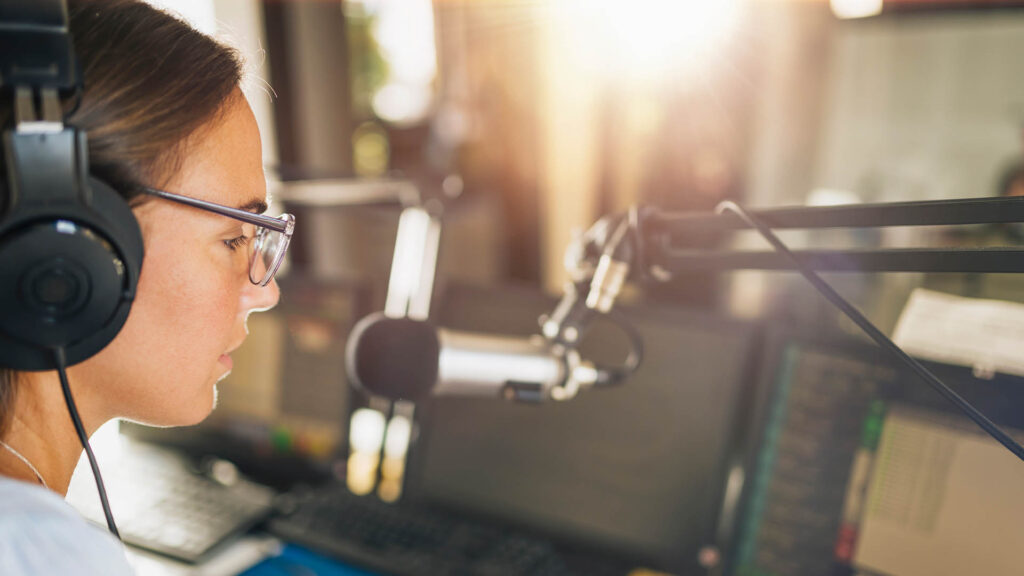 Even though law interconnects with each and every aspect of our lives – statutes and precedents are not the only things in the world. Knowing what is going on in the world around you will help you to predict which industry may require legal expertise in the nearest future. Additionally, that may help during your small talks with colleagues, clients, friends & family. Lastly, distracting a bit from only legal stuff will keep you sane.
The Joe Rogan Experience. Do you know what Elon Musk, Kanye West, Neil DeGrasse Tyson, and Edward Snowden have in common? They all have participated in JRE as guests. Considering the immense popularity of JRE, checking it from time to time will make sure that you are stocked up with intriguing topics to discuss. The show is known to be pretty lengthy, so if you are going to cook something for a couple of hours – Joe's and his guest's voices would be great companions.
You can check JRE both on YouTube and Spotify.
Stuff You Should Know. This podcast, hosted by Josh M. Clark and Charles W. "Chuck" Bryant, can easily explain various topics, starting from recent scientific researches to urban legends. It can be easily put into the "educational" category, as hosts try to educate their auditory on a given topic. The episodes are relatively short – most of them are around 45 minutes in length.
The Daily. If you are into old-fashioned media, you may check The Daily by The New York Times, hosted by Michael Barbaro. It is easy to predict what it is about, considering the origin of the podcast. This weekly podcast revolves around the top-rated reports prepared by the journalists from New York Times. Episodes are relatively short, around 20-30 minutes.
Industry podcasts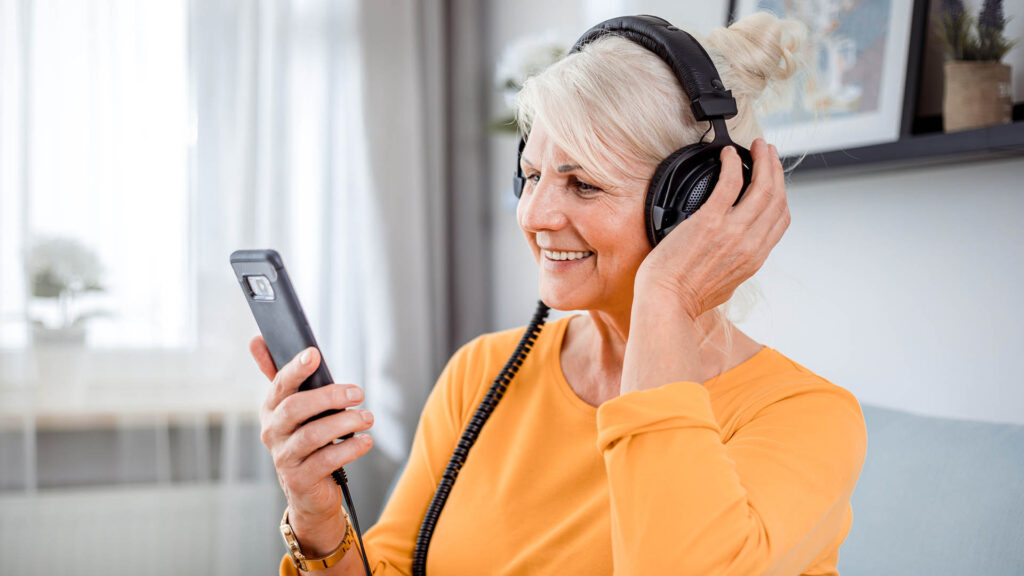 If you are dealing with a specific industry a lot, checking related podcasts about that industry might be helpful. For example, if you provide legal services for the IT companies, listening to IT-related podcasts will help you to understand the issues of this industry more thoroughly.
When searching for an industry podcast, you need to remember that you are a lawyer. It is natural if you are not aware of highly specific terminology that your clients use in their work. Thus, it would be wise to focus on the podcast that explains complex topics using simple words applicable to the general public.
Medical podcasts.
Medical practice varies quite a lot depending on a specialty of a doctor. However, there is a great podcast that may provide you beneficial information regardless of a specific niche.
If you want to become more aware of the personal issues of medical workers, you should definitely check 'The Doctor Paradox'. The usual episode duration is from 30 to 50 minutes.
The main idea of this podcast is to explore why despite having incredibly meaningful jobs, doctors are increasingly unhappy in their work. There were no new episodes for a long time, but already existing ones possess invaluable information that will definitely help you to understand your clients more. The average length of episodes is about 40 minutes.
And if you want something less physician-specific and more general (while still being related to the medical domain) – check Straight Talk MD. This podcast revolves around hot and thought-provoking topics, like legalization of cannabis, diets, COVID, anti-doping crisis in sport, and addictions. The length of podcasts varies from 15-20 minutes to an hour and a half. This podcast it great for keeping yourself updated about the current course of medical market, possible regulatory changes, and overall industry news.
 IT podcasts.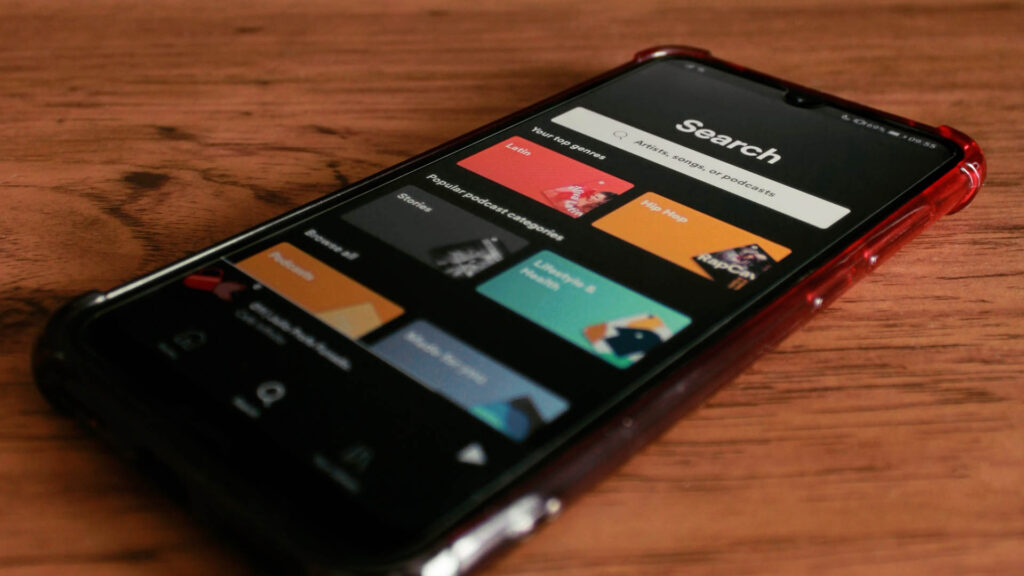 Just like a medical practice, the information technology domain is quite large and versatile. The best advice would be to check podcasts on the specific niche of your most profitable clients. If you deal with cybersecurity a lot – try listening to Cyber Security Sauna. It focuses on explaining the latest news & cyber threats using simple words. Guests make sure that the information that is being provided by the podcast is only of the highest quality, and the host, Janne Kauhanen, makes sure that you understand everything if invited guests begin to speak too tech-heavy. Some episodes quite often disclose legal aspects.
It needs to be mentioned that cybersecurity podcasts are quite handy even if you don't deal with cybersec companies on a daily basis. If your clients store any commercial information on electronic devices – they are exposed to cyber threats, and such threats interconnect with the law quite hard. For example, in episode 49 of Cyber Security Sauna podcast, the GDPR-related risks of ransomware attacks are mentioned.
Some other niche podcasts worth mentioning are Software Engineering Daily (if you deal with software developers), Code Newbie (if you want to understand how your clients usually create websites).
Legal podcasts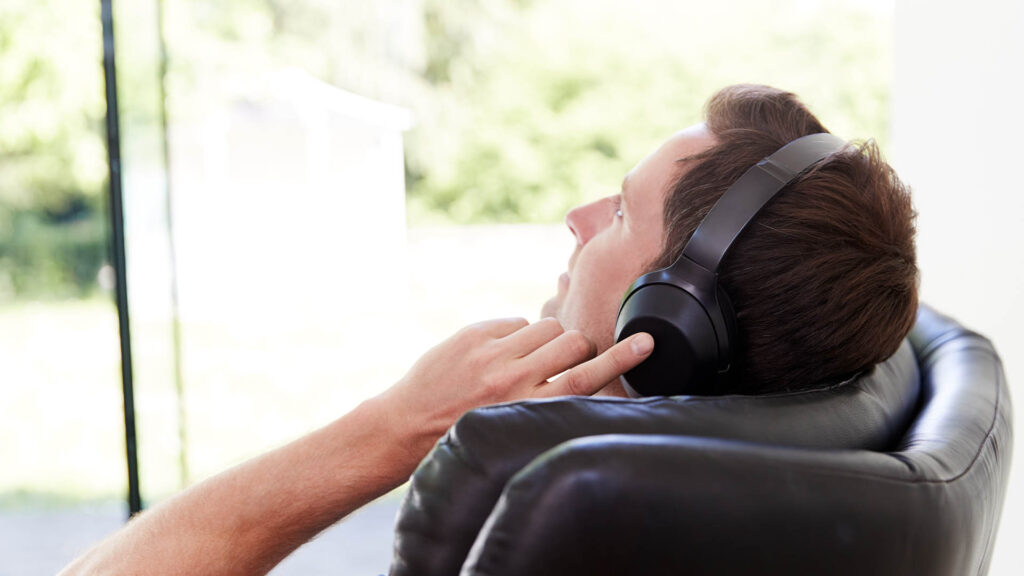 Knowing what is going on in your industry is just as crucial as staying aware of all the latest global and client's industry news. The legal podcast is an effective way of getting information about new handy tools (like Loio) or upcoming law-related events. Considering that legal podcasts are quite different by nature, it seems like a great idea to categorize them as well.
1. Podcasts that cover legal news
Lawyer 2 Lawyer is a perfect podcast, to begin with. If you are into trustworthy, stable, and smooth sources of information about recent legal events – you will really enjoy this podcast. Mr. J. Craig Williams, an active practitioner himself, successfully hosts this podcast for more than 15 years. He is a top-rated criminal defense lawyer (as selected by American Lawyer Media and Martindale-Hubbell), so you can expect sturdy fact-checking and meticulous preparation from him. The episodes are usually around 30 minutes long.
One of the most recent hot episodes is "Charging the Capitol Rioters, Attorney General Merrick Garland, and the Future of the Justice Department".
Best for: those who prefer a trustworthy host-attorney to be responsible for the preparation of news-oriented podcasts.
Bloomberg Law (podcast) is an enterprise-level podcast that will make sure you know all the latest legal news. June Grasso, the host of the named podcast, invites top-notch practitioners and legal scholars. They gather up to discuss the latest news that fell under the Bloomberg radar.
The length of episodes varies, but usually it lasts no longer than 30 minutes.
One of the most recent hot episodes is 'Mob Lawyer and Giuliani Protege on Trump Defense Team'
Best for: those who prefer big news companies to be responsible for the preparation of news-oriented podcasts.
LAW360'S PRO SAY is a perfect digest-like news source as a podcast. Amber Mckinney, Bill Donahue, and Alex Lawson, prominent legal journalists, will be your hosts. To keep you informed, they will call various legal experts and sum up the most important news from a legal world that happened within a week.
The episodes usually exceed 30 minutes mark.
One of the most recent hot episodes is 'Ep. 166: Job Requirement: Vaccine'.
Best for: those who prefer a more standalone legal media with multiple hosts-journalists.
2. Podcasts that cover legal tools
LawNext can become your favorite weekly provider of interviews with entrepreneurs that create legaltech solutions. The guests share their thoughts on future changes within the legal industry, tell about their experience of software solutions creation for lawyers. And, obviously, try to present their current project from a brighter side under strict and objective supervision of experienced host Bob Ambrogi, who does not tolerate false advertising.
The usual episode duration is about 50 minutes
One of the most recent hot episodes is 'AltaClaro's Abdi Shayesteh on Developing 'Rocket Fuel for Legal Skills Training'.
Best for: those who want to hear about new technologies directly from the inventors.
Legal Toolkit mostly focuses on collecting feedback on technology from respected practitioners. Some interesting law-related news might be discussed with guests as well. This monthly podcast is hosted by Jared Correia. The podcast's style is relaxing and fun, something that is highly enjoyable after a large workload.
The usual episode duration is from 20 to 40 minutes.
One of the most recent hot episodes is 'Why Sackboy is Super Dope; How AI Makes State Court Data Accessible; and the "Three Questions" Rump Roast'.
Best for: those who want to check the feedback of real users prior to trying new technology, and prefer fun and entertaining podcasts.
3. Podcasts that cover business management
The Law Entrepreneur is a podcast dedicated to business development tips. Its host, Neil Tyra (solo practitioner himself), tries his best to fill the gap that might be empty after law school. You might quote each and every key precedent, but that won't really help you in business management, as that requires another set of skills.
The usual episode duration is from 30 to 50 minutes.
One of the most recent hot episodes is 'Ep. 255 – How to Lead From Anywhere – with David Burkus'.
Best for: sole practitioners, managing partners.
Maximum Lawyer is a great business growth-oriented podcast hosted by two practicing attorneys, James O. Hacking and Tyson Mutrux. The guests usually combine their business tips with their own success stories that serve as proof of concept.
The usual episode duration is from 15 to 50 minutes.
One of the most recent hot episodes is 'MISTAKES MADE WITH CONTENT AND TRAINING" W/ JIM HACKING AND TYSON MUTRUX 292'.
 Best for: managing partners, aspiring lawyers who seek motivation.
4. A bit of everything
The LAWsome Podcast mostly revolves around business development and success stories. However, legal news and tips are present in almost every episode. The overall feel can be described as a tutorial on keeping your business effective and up-to-date with style. And the hosts know quite a lot about effectiveness and style, as they are legal marketing professionals.
The usual episode duration is from 20 to 40 minutes.
One of the most recent hot episodes is 'Ep 152 – Marketing, COVID, and Managing the Family Law Firm'.
Best for: those who want to learn more about modern and stylish legal business development with some titbits of information on legaltech and legal news.
The Lawyerist Podcast. The Lawyerist is the most popular platform for small law firms. It provides strategies, tips on client service, marketing, office management, software – basically everything a small law firm needs to kickstart and\or improve high-quality legal services delivery. Having a podcast is a natural step for a platform of such size. The hosts of a podcast, Laura Briggs, Aaron Street, and Stephanie Everett, invite key industry players on a weekly basis to discuss legal practice.
The usual episode duration is about 40 minutes.
One of the most recent hot episodes is '317: Leading Remotely, with David Burkus'.
Best for: small law firm partners who seek inspiration and success stories, mixed with some legal news and business tips.