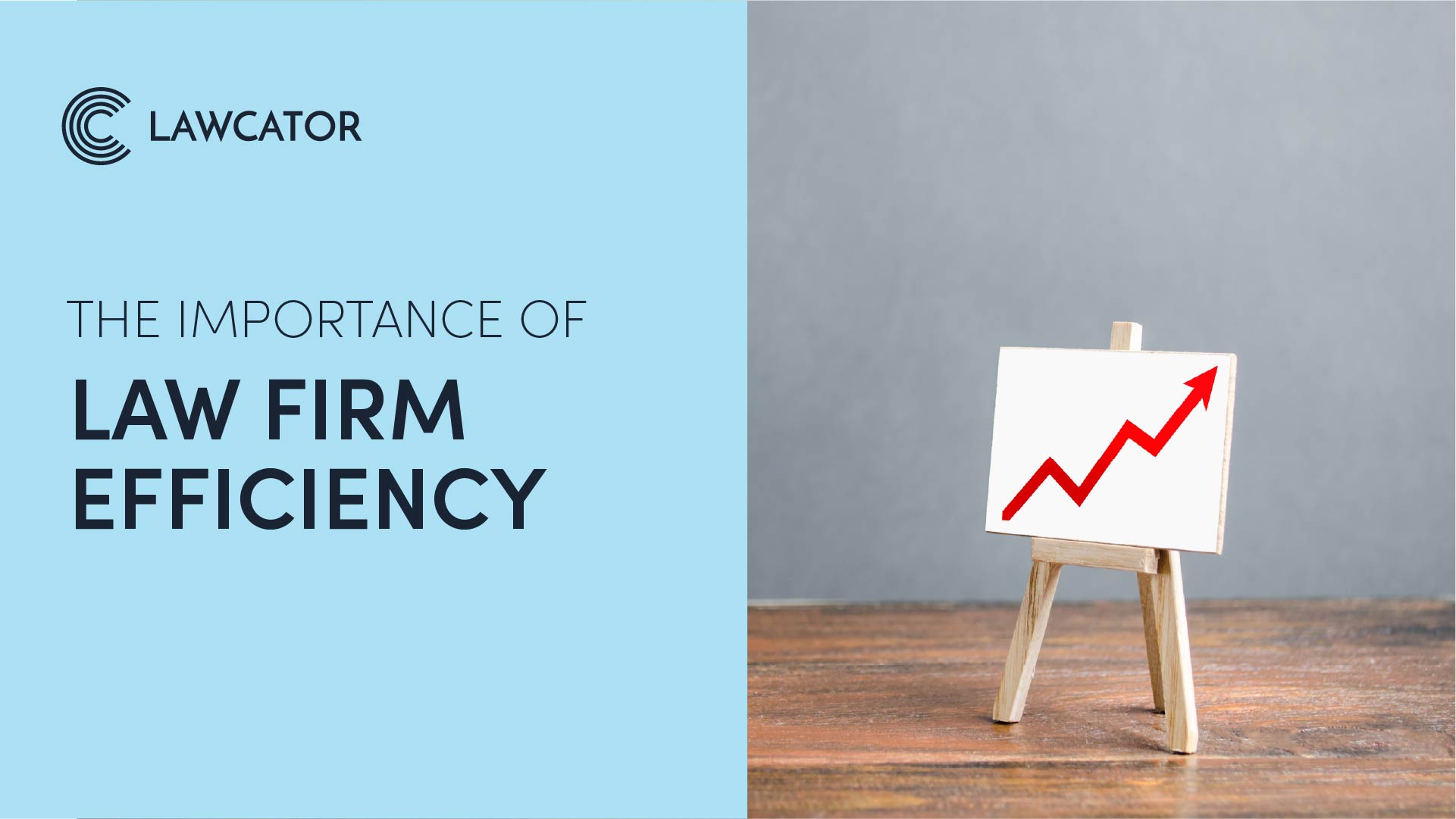 The importance of law firm efficiency
We live in a world of instant messaging, expedited delivery, and rapidly advancing technologies. Everyone wants their order yesterday and while law has always grappled with the work required versus time in the day ratio, there remains a lag in law firms' efficiency.
Aderant survey explored the challenges facing law firms and found operational efficiency, pricing, and technology adoption to make up 3 of the top 5 for the past 3 years always polling above 25%. The obvious deduction to grasp is the persistence and result of efficiency difficulties.
Resistance to change, especially technological change, has been a consistent criticism levied at the legal sector. While there is an acceptance that tradition shouldn't stand in the way of progression, the rate of change may differ if the consequences and future outcomes truly appreciated. Efficiency, being the time it takes to complete a task, permeates the fundamental structure of all organizations and the legal sector is no different.
Profitability is Hampered
Law firms are acutely aware that pricing is often an issue for clients but are never likely to reduce fees. Instead, the contest becomes between billable and non-billable hours.
When you have high priced attorneys racking up the income through client exposure hours, the non-earning hours pale in attractiveness. So much so that 74% of 400 respondents to a Thomson Reuters study said they spent too much time and money on administrative tasks. According to the 2019 Trends Report from Clio, only 2.5 hours per day were billable hours for most attorneys.
The discomfort is unanimously experienced but rarely changed as can be deduced from 3 years of consistent complaints. However, as technology becomes infused in the marketplace with ABA approval, the opportunity for increasing profits will entice transformation.
As noted by both the McKinsey Global Institute and Deloitte, upwards of 23% of legal roles (100,000 jobs) could be automated with the vast majority being data entry, repetitive and lower-skilled. While the existing state of efficiency causes frustrations, automating such roles and employing AI and machine learning circumvents the non-billable human capital costs currently depleting profits.
Client Expectations Increasing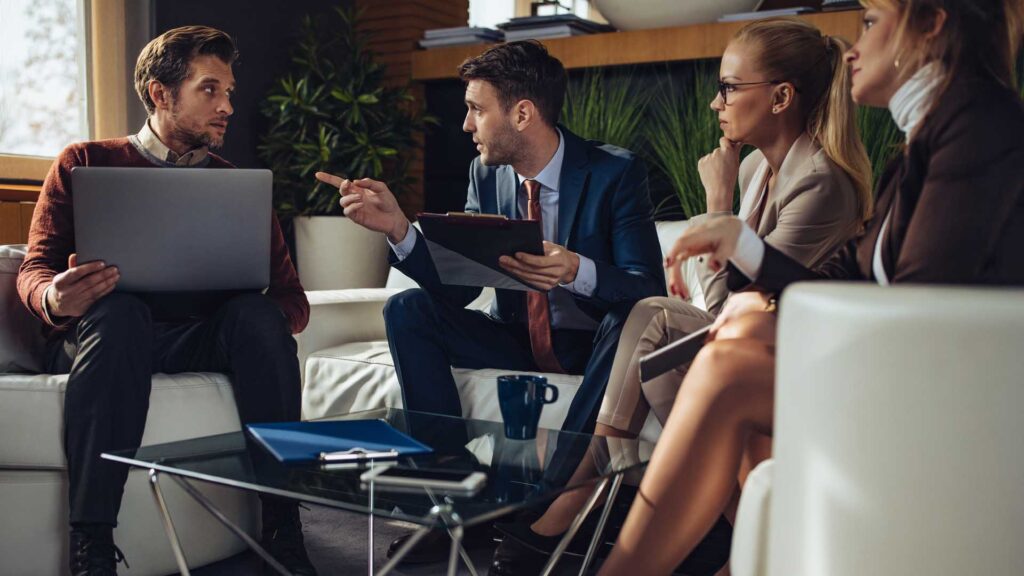 Clients have been virtually spoiled through the pandemic. With just about every customer-facing enterprise adopting a digital outlet in 2020 and beyond, the market expectation has shifted.
The demand for online service has translated across every industry even where it is ill-fitted. Clients expect a virtual lawyer option. Furthermore, they expect to have it available to them immediately as that is what they have gotten used to.
The impatience and a growing interest in transparency allows little tolerance for time spent on menial tasks that should, in client opinion, be completed quicker. Whether this opinion holds water or not, the added sense of urgency is placed on attorneys who need to find the most efficient solutions available in a sector processing disruptive change.
Efficiency Becoming the Basis of Competition
With Alternative Legal Service Providers (ALSPs) growing into a $10 billion industry over the last 10 years, the landscape for competition has increased exponentially. The battlegrounds for law firms have traditionally been over client lists, talent, add-on services and pricing structures. With more providers and substitutes saturating the market, the need for a competitive edge has escalated.
Typically, efficiency as a basis is overlooked by many who regard it as a cost of the profession but in truth, firms with huge clients know the struggle. High profile clients are well known for exacting pressure on their law firms to cut costs and time wherever possible. The biggest clients will often employ in-house counsels to know the industry thoroughly. Every new technological adaptation, organizational restructuring, and significant process improvements can mean millions of dollars in costs to the top tier clients.
With the growth of ALSPs, the importance of being able to deliver quickly, frictionless switching between firms or empowering an in-house legal team, efficiency will continue to be a major factor to maintaining strong client relationships.
Fee Collection Efficiency
While perhaps not as headline-grabbing as the previously mentioned points, the billing collection process is the lifeblood of any organization. Unfortunately, it is often riddled with inefficient, outdated payment mechanics from tracking time and releasing invoices to collecting from the client.
If, by some chance, your firm has yet to switch to an E-Billing model, you are languishing in the past. Mail, checks, physical invoices and even cash are drifting into the rear-view mirror where they belong as new efficient platforms take their place.
American Bar Association approved host platforms and dashboards such as Clio, LawPay, PC Law, and more have streamlined the entire system and offer transparency to leadership and clients when required. The previous experience of trust between attorney and client has diminished with the changing expectations and tolerance for inefficiency.
Digital tracking, record availability, and e-billing coupled with e-commerce payment methods have improved the efficiency in payment by as much as 39%. Restructuring the process and speeding up the collection of billables, increases firm liquidity and spending power for investment.
Avoiding Attorney Burnout
ALM Intelligence (3400 participants) and the Hazelden Betty Ford Foundation (18,000 participants) conducted recent surveys looking into mental health and substance abuse matters among attorneys. The results were shocking.
64% of the ALM respondents admitted to having anxiety. ALM and HBFF found 28-31% of attorneys have depression. 21% of 21,400 attorneys (4500) reported having a drug or alcohol problem. In 2014, 70% of Yale Law School students reported having mental health problems. Each of these statistics is accumulate and result into burnout.
Burned is defined by the WHO as feeling exhausted, detached from a job or having work-related cynicism, however, many of lawyers would simply regard burnout as a cost of the profession. Typically, burnout sets in for the following reasons:
– Fatigue – Consistently working long hours
– Stress – Continuous exposure to high-pressure environment
– Detached from purpose – Focus on billable hours not aligned to the reason for career pursuit
– Dehumanization – Removal of empathy from cases and treatment by executives
– Self-medication – Inability to switch off leading to alcohol and drug reliance
– Work-Life Imbalance – Deteriorating personal relationships and avenues for mental breaks
At first, burnout might not be considered an efficiency issue but allow us to argue the case. It is quite straight forward as the result of burnout increases sick days, employee turnover, and performance deterioration.
The cost to the US economy of sick days each year is $250 billion. The average cost of replacing employees is 20% of the salary and the average tenure is 4.1 years. What is the average salary for your company? Multiply that number by 40%. The answer is the cost of replacing burned-out an employee every decade. This is also before discussing the performance and productivity limitations caused by burnout.
How are firms tackling inefficiency?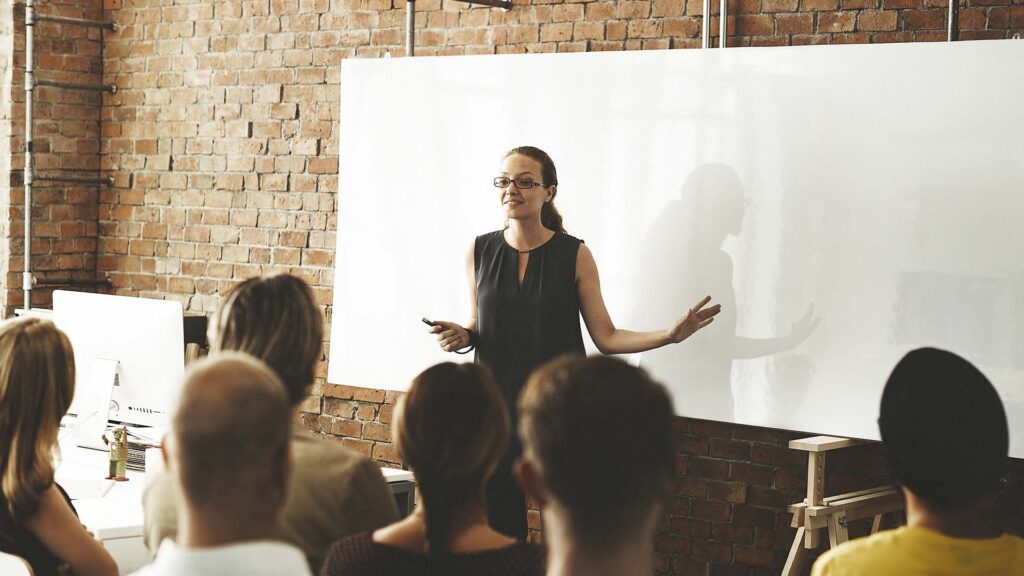 Technology and Automation
Legal practice is dogged by the mundanities of data entry, repetition and menial tasks. Fortunately, the world of AI, ML and automation examine industries where a lapse in efficiency exists and rectify where possible.
While there may not be the desired compatibility or one-stop shop options just yet, automation and AI have been created for so many tasks including:
– Valuation
– Research
– Client Intake
– Billing, Expenses and Budgeting
Each software presents unique ways to save time and inevitably money and when it comes to technology it is always the early bird that catches the worm. In this case, the early bird catches competitive advantages with quicker response times, lower costs and more accurate outcomes.
Mandatory Vacation Days
The stress of being an attorney in 21st century America has yielded incredible success but is also taken a considerable toll. Mental health is deteriorating, lawyers are taking more sick days and productivity is decreasing.
With the undeniable evidence of mental health issues and business impacts, many pioneering law firms are now enforcing vacation days. The days allowances are increasing to 25 and even becoming unlimited for senior counsel in some cases with a minimum mandatory. In addition, firms are imposing full disconnection to eradicate the issue of working from afar. The result of the holidays has seen longevity increase, productivity remains consistently high, and tenure increase.
Incorporating Team Development and Training
Recruiting the right talent for a huge law firm is an amazingly competitive arena. The top law schools in the country act as feeder programs for the biggest firms and eminent talents are offered extraordinary packages to join. Once in the door, the associates do everything they can to sponge knowledge from senior figures and mentors while working 80-90 hours a week.
The chaotic scenes and insatiable learning appetites rarely consider further education in technology and workflow as a growth opportunity. However, it is becoming integral.
With the sweeping disruptive changes caused through Covid-19 and technological breakthroughs, the need for awareness of and training in potentially game-changing technology is vital. The landscape of how business is conducted is morphing before our eyes. It is firms who invest in their people to be on the front line of innovation in addition to being talented attorneys that will win the biggest.
Conclusion
The paradigm shifts occurring in the US have quickened considerably in the past 5 years. The willingness to embrace new technology, rely entirely on the online market and requirement for quicker delivery, higher quality and more transparency has normalized. In fact, it has been the bedrock for huge companies such as AirBnb, Amazon and Netflix. The impatience of society has percolated and while law had been reasonably immune, it too is getting swept up in an uber-efficient landscape.
AI, automation and machine learning are an innovative deluge descendent upon the industry dismissing inefficiency and offering new practices wherever possible. The naysayers, pioneers and agnostics of the digital age all exist for now. However, like with most majority accepted changes, those that resist will eventually be rendered obsolete but those who adopt early will rise to the top.