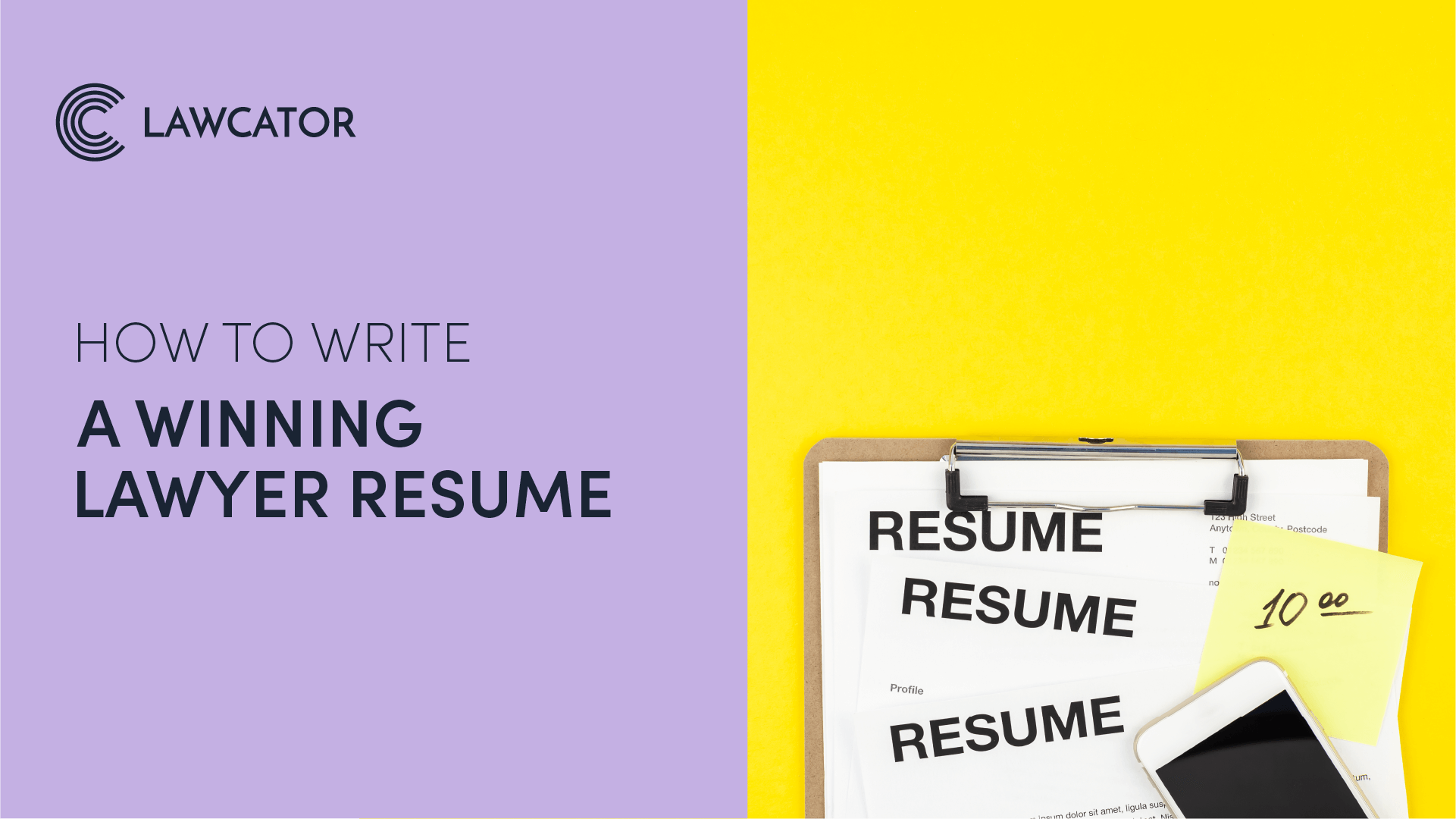 How to Write A Winning Lawyer Resume
Every year, law schools graduate up to 45,000 students into a market already flooded with applicants. As many as 1.3 million lawyers are competing for approximately 790,000 jobs. The competition is simply staggering.
Where supply exceeds demand in any market, there is a power imbalance so firms can be extremely selective. Each bad hire costs $250,000 so don't expect the doors of Jones Day or Morrison Foerster to simply be thrown open to you. You are in an ultra-competitive market and you need to stand out.
A resume is still the foundation of any application. This is your chance to be noticed and be different. If not, you will be waiting in the wings for longer than anticipated or you will end up lowering expectations. This guide is here to prevent you from having to do that.
We will take you through the challenges, where to find design tools, how to present yourself, what AI tools are used to filter applications, what helps you stand out and the things to avoid.
The Scope of a Lawyer Resume
Have you ever seen an engineering resume? They are basic, functional, and often unimaginative. That is the exact opposite of what is looked for by law firms.
You need to keep in mind that you are not just being judged by content. You are judged by design, presentation, accuracy, formatting, attention to detail, innovation and more. A tired-looking resume screams a bad attitude and outdated tendencies. You need to show you can present well and are comfortable with keeping up with the times.
If you want to be a lawyer, you can never forget that appearances matter. It may seem superficial but there is a certain vanity to the legal industry. There has to be because everyone wants to be the best. Stroke their egos with catered, customized resumes.
Finally, law firms want to see that you pay attention and read things thoroughly. Many will include easter eggs to see that you are paying attention. Decode what is said in the job description and cater your resume to the questions it asks.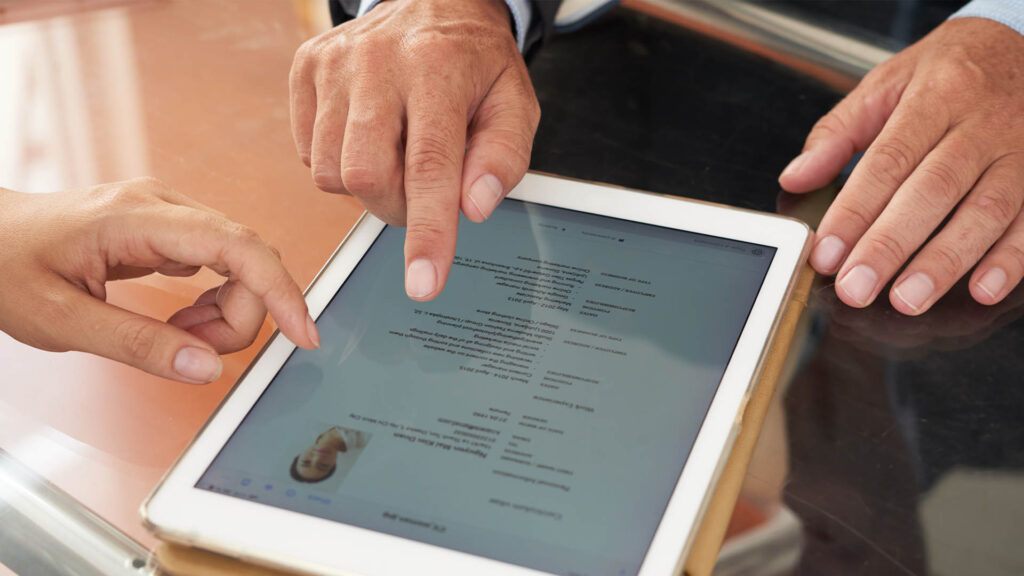 Don't Just Write a Resume, Design It
There are approximately 250 applications for every corporate job in the US employment market. Law is no different. Your first job in applying is to stand out because recruiters are looking to discard you at the beginning. Boring resumes make that step easier.
For the most part, you need to pass the eye-test before you can dazzle with information. If possible, use a design tool to help you with your formatting and layout. Canva is one of the best free graphic design applications out there and makes a huge difference. There are a host of templates specific to different industries to give you a head start. If you want professional help, live career are a fantastic resource.
Make sure to use professional color schemes and designs. Do not get carried away with the fun features. Clarity will always trump graphics. Craft a sophisticated, yet, easy to read resume design. If it cannot be scanned, it won't be read no matter how artistic.
Beware of AI – Using Keywords
Jones Day received 1800 applications for their 4 placements last year. The average job gets 250 applicants and only 4-6 get interviewed. To wade through every single application, law firms have introduced automated AI for predictive hiring.
Many law practices are now using applicant tracking systems to filter candidates based on their word choices. They select a host of keywords that the algorithm must identify to funnel high potential applicants.
The algorithm will typically have two settings for each keyword: exact match and LSI (latent semantic indexing). LSI are simply variations of the keywords used. For example, if law firm was the keyword, legal practice is a potential LSI.
Unfortunately, this is the reality of applying in a high-density jobs market but there are some helpful tips to note. Go to the recruitment or careers page for the firm you are applying to. Many will say what ATS they are using. If not, take a calculated approach to figure it out. 71% of the legal applicant tracking systems are hosted by just 3 providers – viRecruit, LawCruit and Ultipro.
The aim is to find out what their system is typically looking for and what it can read. Does it read pdfs? If not, your resume should be in Word. For keywords, if you can figure out what the AI is searching for, you can beat the funnel stage. However, don't make the mistake of just trying to game the system. You need to be qualified too of course.
Some frequently used keywords are:
Your city
Previous job titles
Name of the company applying to
Education
Volunteering
Communication
Teamwork
Detail
Technology
Years of Experience
Create a Clear Header
Your header is the first piece of the resume to be scanned and, therefore, your first impression. Make a statement of who you are. Use the title to highlight your area of specialty and avoid lazy abbreviations. If you are filtered by AI or a non-legal recruiter, they won't know what you mean. Take the opportunity to link to any legal profile you have including LinkedIn.
Lazy snapshots mean the entire resume will be scanned much quicker. This is because the header reveals nothing interesting and sets an expectation that the rest will be similar. Every single word on your resume has a purpose and should be carefully selected.
Open with a Confident Bio
Every resume should open with a powerful bio that sets a tone. This is introduction and often the first thing a recruiter will read whether you have a cover letter or not. Make it count.
While it will only be 4 or 5 mixed length sentences, it needs to pack a punch and summarize your career achievements. This is your chance to show your ability to be analytical, presentable, concise and persuasive.
Provided you are not a new graduate, highlight specific career achievements, motivations and why you fit. Recruiters are looking for you to speak to the job description and fill them with confidence. For them to be confident, you need to be confident. Use strong, powerful language and no fluff. What can you show them that will impressive?
This is what a strong intro looks like:
"Experienced New York lawyer with an unwavering dedication to justice. Well-organized, educated, and confident public speaker with a track record of winning favorable decisions for clients. Bringing a versatile background in public defense, trial, document and case presentation and a trusted leadership presence. Battle-tested with proven success in high pressure, complex legal environments."
Highlight the Desired Skills
Read the job description very carefully and find what they are looking for. What are the priorities of the job description? These will play a part in the keywords because they are what the recruiter is specifically looking for.
Make sure your corresponding skills jump off the page. If it is a priority for the recruiter, it should be a priority for you.
Don't limit yourself to hard skills only. The recruiter might be looking for 5 years of litigation experience but firms have rounded demands. 93% of recruiters consider soft skills a necessity. Firms are looking for ambitious culture-fits who are communicative and easy to get on with. If you can show a strong suite of soft skills, you are attractive because clients will connect with you.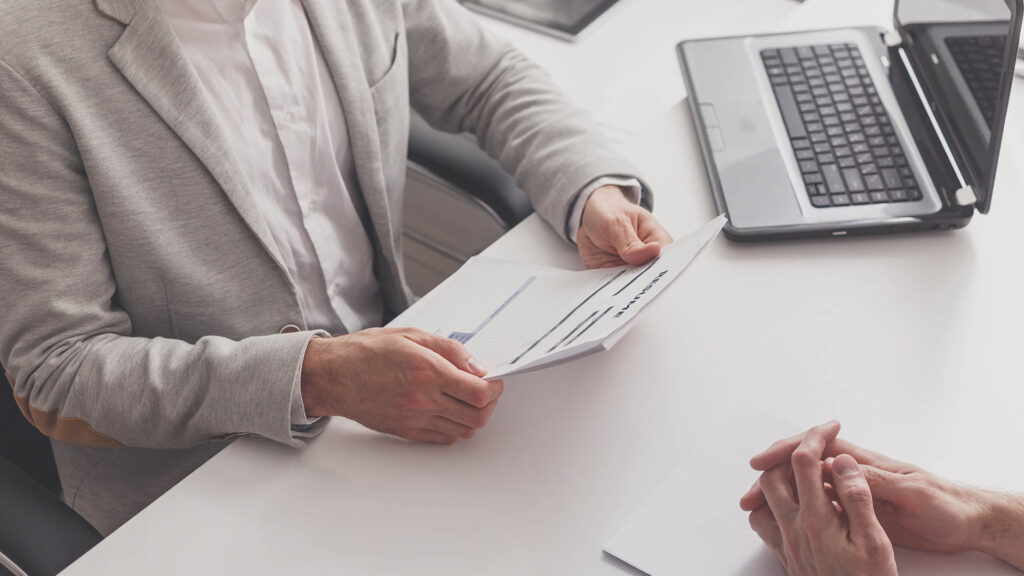 Detailing Your Employment Experience
Experience accounts for 67% of what a recruiter is looking for in a resume. Therefore, it should get the most attention and most weighting.
Starting with the basics. Your most recent experience should be at the top of the section. The rest will fall in chronological order behind. The description should include the name of the firm, what the firm specializes in, your tenure and role as a standard format. It should then be followed by a list of bullet points of what you used to do. There should always be more in your most recent roles to highlight your career growth.
Discussing your career in bullet point format is a challenge. Always open with the most impressive, relevant details and always use actionable verbs and specific details. It is not enough to say you won cases. How many did you win? What was the profile? What deadlines did you work under? Who mentored you? What was the payout or decision?
Do what you can to be different. If that means hyperlinking a case you successfully argued, don't be afraid. Details make you real as opposed to just another applicant. Speak to the job description and keywords but avoid repeating it.
If you are just starting out, include internships and law school experience. Tastefully name drop where possible and include all transferable skills.
Use Your Education Wisely
The debate of whether education should precede experience hinges on where in your career you are. Ultimately, it is about what impresses people most. If you have less than 2 years of experience but went to an Ivy League school, education should come first. Anything over 2 years and your experience should be first.
When debating what to include, it should always be led by what can impress. Include your school, GPA, and ranking if they reflect you well. If the education section is letting you down, include something impressive you achieved in your time at school. Where this is the case, the rest of your resume ought to be padded with brilliance.
Technological Fluency
Law is continuing through an aggressive digital transformation. That means technical skills are in demand. If you have CLE or other impressive certifications, make them visible.
In truth, a strong technology background can make up for a host of weaknesses. Law firms are desperate for technological leadership and familiarity. If you can offer advice, you have a competitive advantage over most lawyers with 10 years tenure.
A handy trick to help your search is to find firms that are slow tech adapters in competitive markets. They are under the most pressure and in need of your skills. If you are struggling, technology certifications are one area to make up significant ground quickly.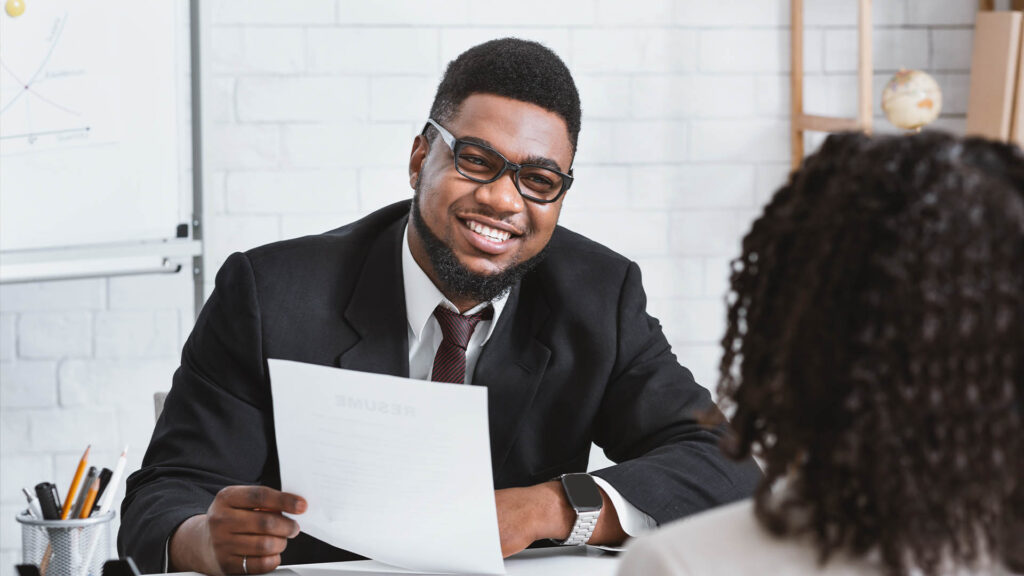 Be a Human
Law firms are not looking to hire robots. They want interesting individuals with life experience and diversity. The more unique your world, the more people you can relate to. Share parts of your journey, where you volunteered, hobbies you learned from etc. What shapes you and who are you? These are pieces that help you stand out.
The industry of law faces 100,000 job losses due to automation in the next 20 years so the human side is what sets you apart going forward.
The 10 Don'ts of Lawyer Resumes
For some reason, lawyers tend to make a selection of common and uncommon errors when drafting their resumes. Avoid the following:
Don't use the same resume for every job.
Don't copy the job description or responsibilities.
Don't exceed 2 pages if you have been in the workforce less than 15 years.
Don't use huge text blocks.
Don't use "I" statements.
Don't leave out pro-bono, technology or voluntary experience.
Don't make typographical errors.
Don't clutter with useless information. Everything should have a purpose.
Don't be passive.
Don't treat it like artwork. Stay professional.
In Conclusion
The legal field is a challenging place to breach right now so you need to give yourself every advantage. Take the time to craft a resume carefully. Treat it like you cannot afford to make mistakes because typos and mishaps ruin credibility. There are tons more applicants who bothered to proofread.
Get the help of people in the industry or friends where possible. In addition to a resume, make sure you support it with impressive cover letters and a LinkedIn profile.
Throughout the process, always remember that a host of candidates can have the same information. Whoever presents it best gets the job.